CBD oil is a golden liquid extracted from the flowers of cannabis plants. Most CBD oils are sourced from hemp, the non-intoxicating variety of cannabis. CBD users can experience the majority of health benefits linked to cannabis consumption — but without the psychoactive buzz associated with marijuana.
That's because hemp-derived CBD oil contains less than 0.3% THC.
Multiple studies have pointed to CBD as a safe alternative to conventional medications for a wide range of medical conditions.
One of the most remarkable health benefits of CBD oil is its ability to modulate pain perception in the body. CBD can influence the way we experience pain using several molecular channels.
These are promising news for people suffering from chronic back pain.
Back pain can have many causes, from injuries to inflammatory conditions to neuropathy. But, regardless of the root of your pain, living with a sore back can be debilitating.
Those with chronic back pain also experience anxiety, difficulty sleeping, and depression. CBD can relieve these symptoms too.
In this article, we cover the problem of back pain and how to manage it with CBD oil — leaving no stone unturned!
CBD Oil for Back Pain: Top 5 Best Products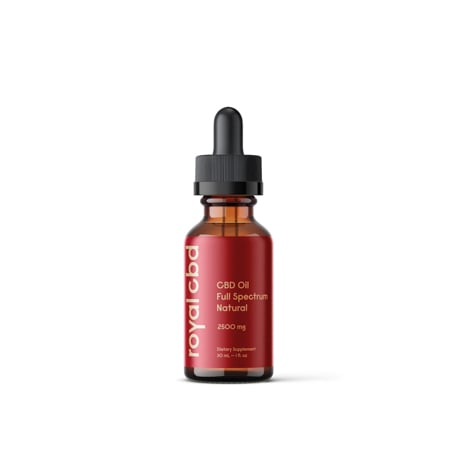 Product Details
Pros
Cons

Made from locally grown organic hemp
Extracted with supercritical CO2
Infused with full-spectrum CBD
Available in 4 strengths and flavors
Up to 2500 mg of CBD per bottle
3rd-party tested for potency and purity
Great natural flavor
30-day money-back guarantee

Not available in local CBD stores (this may soon change)
No CBD vapes (yet)
Why We Recommend Royal CBD Oil for Back Pain
Royal CBD offers full-spectrum CBD oils from organic hemp on top of other products such as softgel capsules, THC-free gummies, and broad-spectrum topicals. The CBD in Royal CBD oil is extracted from organic hemp plants and processed under supercritical CO2. The oil features the full-spectrum of cannabinoids and terpenes, allowing your body to get better results with CBD than it would with isolates. If you're looking for the best CBD products for back pain, we recommend Royal CBD Oil 2500 mg and one of their topicals to target the problem directly. All of Royal CBD's products are third-party tested for potency and purity.
2. Gold Bee (Best Organic)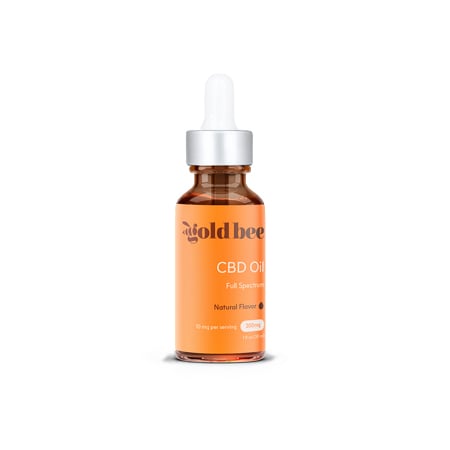 Product Details
Pros
Cons

Sourced from US-grown organic hemp
Contains full-spectrum CBD
Up to 40 mg CBD/mL
Great potency range for beginners
Third-party tested for potency and purity
Great honey flavor

No high-strength CBD oils
Why We Recommend Gold Bee CBD Oil for Back Pain
Gold Bee makes the best CBD oils for beginners and those whose daily dose for back pain doesn't go beyond 40 mg CBD. This company offers full-spectrum CBD oil in three flavors: natural, honey, and kiwi, with concentrations up to 1200 mg CBD. These products are sourced from organic, pesticide-free hemp and extracted with carbon dioxide to avoid adding heat or solvents during the process. You can also choose from CBD gummies and capsules. Gold Bee is a great company if you want to use CBD oil for inflammatory pain that troubles the body from within.
3. CBDistillery (Runner Up)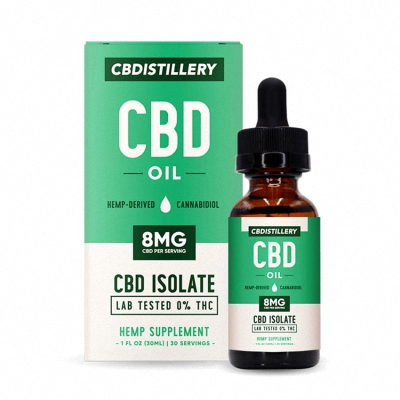 Product Details
Pros
Cons

Available as full-spectrum CBD or pure CBD oil
Broad selection of products
Extracted with CO2
5 potency options to choose from
Up to 166.6 mg of CBD per bottle
3rd-party tested for potency and purity
Very affordable

The hemp isn't organic
No flavored oils available
The website gets clunky sometimes
About CBDistillery
CBDistillery is one of the trailblazers in the hemp industry. This manufacturer offers the broadest selection of CBD products among all companies listed in our ranking. The company sells CBD oil in two versions — full-spectrum and broad-spectrum — but they also have gummies, capsules, topicals, and CBD powders. If you're shopping for high-quality CBD on a budget, this company will be your best bet. Prices start at $20 per bottle (250 mg CBD). However, CBDistillery's hemp isn't certified organic.
4. CBD Pure (Good Value)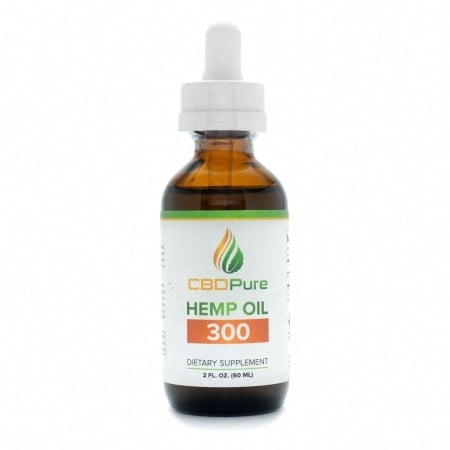 Product Details
Pros
Cons

Sourced from organic Colorado-grown hemp
Extracted with supercritical CO2
Lab-tested for potency and purity
90-day return policy

Only one topical cream available
Low potency
Premium pricing
About CBD Pure
CBD Pure offers three types of CBD products: full-spectrum CBD oil, high-potency CBD capsules, and CBD-infused cream. All products can be used for candida and other infections. However, keep in mind that CBD Pure doesn't have high-strength oils in its collection, so if you're looking for something more potent, we recommend the company's capsules or cream. The capsules contain 25 mg per piece, and the cream has been infused with 750 mg of full-spectrum CBD. CBD Pure has Certificates of Analysis for all its products. The brand also offers a 90-day money-back guarantee program.
5. Charlotte's Web (Best Variety)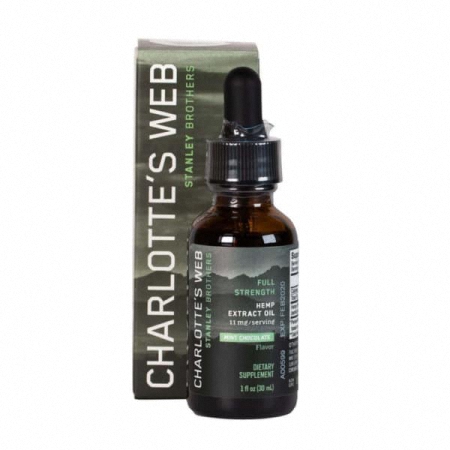 Product Details
Pros
Cons

Sourced from U.S.-grown hemp
Third-party tested for quality
Broad selection of products
Well-known brand
Veteran discount

Non-organic hemp
Olive oil extraction
About Charlotte's Web
Charlotte's Web is one of the most recognized names in the CBD business. The guys behind Charlotte's Web are the ones responsible for the CBD rush. The creators of Charlotte's Web cannabis strain have introduced the anti-seizure properties of CBD oil to a broader public when they helped a young girl named Charlotte Figi reduce their epilepsy attacks from several times a day to one mild case a week. Charlotte's Web offers olive oil-extracted full-spectrum CBD oil, CBD isolate, capsules, gummies, hemp-infused cooling gel, and CBD cream. You can combine their CBD oil with topicals to get the best results from using CBD for candidiasis.
How Doctors Typically Treat Back Pain
Doctors usually prescribe over-the-counter analgesics for back pain, such as ibuprofen. If pain management is ineffective with these medications, a doctor may prescribe anti-seizure drugs, antidepressants, and opioids for severe back pain. However, these medications have a long list of dangerous side effects.
Anti-seizure pharmaceuticals may increase the frequency of suicidal thoughts or actions on top of deteriorating depression. Some of these medications may also cause problems with blood thickness and trigger skin reactions. The development of kidney stones and injury are also possible risks.
Antidepressants may cause constipation, headaches, weight gain, anorexia, dizziness, nervousness, blurred vision, dry mouth, and difficulty urinating.
Opioids, the most potent class of pain-relievers, also have several side effects, such as drowsiness, hallucinations, dizziness, decreased blood pressure, itching, and sexual dysfunction. Long-term use of opioids has been associated with higher rates of abuse and mortality resulting from overdoses.
CBD may have potent painkilling properties useful in easing back pain and its side effects, such as anxiety, depression, and insomnia. But unlike the aforementioned pharmaceuticals, cannabidiol has an incomparably better safety profile.
How CBD Works for Different Types of Back Pain

As previously mentioned, back pain may derive from many problems, from injuries and spine abnormalities to autoimmune diseases and neuropathy. Below we explain how CBD can help with different types of back pain based on currently available research.
CBD for Post-surgery Pain
Studies have shown that CBD is engaged in the modulation of pain signals by indirectly acting on the opioid and vanilloid receptors in the brain. These receptors are responsible for pain transmission. CBD blocks the transmission of pain signals to the brain, dampening the unpleasant sensation. However, since CBD doesn't affect the said receptors from within, it doesn't share the unpleasant side effects of opioid drugs.
In a study published in the Journal of Pain Research, cannabinoids such as CBD and THC were shown to have analgesic effects on patients who experienced severe chronic pain after failed back surgery. The participants received a combination of CBD and THC along with spinal cord stimulation (SCS) for 12 months.
Cannabinoids are substances released by the human endocannabinoid system (ECS). They help the body maintain its natural harmony, balancing important functions, such as memory, mood, immune response, reactions to stress and fear, as well as pain signaling. Higher levels of endocannabinoids — those produced by the body — have been linked to reduced pain signaling. CBD can increase the levels of endocannabinoids and slow down their breakdown by inhibiting an enzyme that metabolizes these molecules.
In a review published in the journal Therapeutics and Clinical Risk Management, CBD has been highlighted as a promising compound for the management of pain that is difficult to treat (such as chronic back pain).
The authors of the review also reported that cannabinoids have other benefits, such as antiemetic, antioxidant, neuroprotective, and proapoptotic properties.
The last trait helps the body get rid of the unwanted cells by triggering the process of programmed cell death (apoptosis).
CBD for Inflammatory Pain
Many patients who complain about back pain take non-steroidal anti-inflammatory drugs (NSAIDs) to relieve acute pain.
These medications are widely available in pharmacies and can be purchased without a prescription. Long-term use of these drugs can lead to an array of adverse reactions, including heartburn, stomach ulcers, high blood pressure, dizziness, thinning of blood, and more.
Therefore, NSAIDs should never be used as a long-term solution for back pain.
The anti-inflammatory properties of CBD make it a potential alternative to NSAIDs because it can provide pain relief without the above side effects. CBD affects the concentration of pro-inflammatory mediators on the body, hence the anti-inflammatory effect. There are even studies that call CBD a novel anti-inflammatory drug due to its involvement in the adenosine signaling pathway.
CBD indirectly stimulates adenosine signaling by suppressing its transporter.
CBD also increases the levels of anandamide, the endocannabinoid that has potent anti-inflammatory properties, so reduced inflammation doesn't need to derive from the CBD's effect on your immune system per se.
People with back pain often combine topical use of CBD with an ingestible form such as CBD oil. CBD oil helps reduce inflammation from within, while topicals can ease localized pain.
CBD for Neuropathic Pain
CBD shows great promise as a potential treatment for various spinal disorders, such as spinal cord injury, spinal stenosis, and radiculopathy (pinched nerve) due to herniated discs, which are common triggers of neuropathic pain.
The latest research from 2020, published in Current Pharmaceutical Biotechnology, analyzed the effects of CBD oil on the neuropathic pain of 29 patients suffering from peripheral neuropathy.
The subjects who received CBD reported significant improvements in their pain and cold. They also didn't experience any side effects.
The authors suggested that CBD oil's topical application may help significantly reduce pain and other distressing sensations in peripheral neuropathy patients.
According to the authors of a study published in the journal Frontiers in Neurology, CBD may help improve mobility in people with multiple sclerosis. Chronic neuropathic pain is a common symptom in patients who suffer from this disease; it can drastically deteriorate their quality of life.
The authors also noted that CBD exerted actions that reduced muscle spasticity, pain, inflammation, depression, and fatigue in the participants.
CBD for Intervertebral Disc Degeneration
Many patients with chronic low back pain suffer from disc degeneration.
Doctors recommend taking preventative and protection measures for intervertebral disc degeneration for individuals who want to avoid cases of back pain.
A study conducted on rat models that had a lesion in the intervertebral disc could benefit from CBD administration thanks to its anti-inflammatory and hyperalgesic properties.
CBD inhibits many pro-inflammatory mediators and stops the migration of neutrophils, effectively reducing inflammation and promoting a healthy immune response.
How Does CBD Help with Anxiety and Convulsions from Back Pain?
Patients with chronic back pain can benefit from antidepressants and anticonvulsants to some extent. However, the relief is short-lived and the list of potential risks outweighs the benefits.
Anticonvulsants help prevent abnormal brain activity in a similar manner to reduce chronic pain. These drugs are also prescribed for patients with neuropathic pain.
Antidepressants are often prescribed to deal with anxiety and symptoms of depression that result from chronic back pain.
CBD has proven to have antidepressant-like and anticonvulsant properties in many trials, both in vivo and in animal models. The only cannabis-derived and FDA-approved antiepileptic drug, Epidiolex, is based on CBD.
Reviews of studies have shown that taking CBD results in reduced anxiety and depression thanks to CBD's ability to affect serotonin receptors and regulate serotonin levels in the brain. Low serotonin levels are associated with a range of behavioral disorders, such as anxiety and depression.
As for epilepsy, many studies have demonstrated that CBD reduces seizures in animal and human subjects due to its interaction with the GPR55 receptor, which conventional anticonvulsants can't target. That's why Epidiolex is prescribed for children with intractable forms of epilepsy.
The Pros and Cons of Using CBD Oil for Back Pain
The Pros
The painkilling properties of CBD are broadly described in the scientific literature. Studies on humans and animals show that CBD may be promising in the management of pain that is difficult to treat.
CBD has fewer side effects compared with conventional medications for chronic back pain. CBD is well-tolerated in doses up to 1,500 mg daily and has an excellent safety profile, according to international health institutions.
The National Institute on Drug Abuse states that CBD is a safe compound with no addictive effects.
Hemp-derived CBD is legal in all 50 states; you can purchase CBD oil without a prescription.
The Cons
More clinical human trials specifically on the effects of CBD on chronic back pain are needed to assess CBD's effect on this condition.
CBD may still cause a few mild side effects, such as dry mouth, changes in appetite, or excessive sedation.
CBD interacts with many prescription and OTC medications and thus shouldn't be combined with them.
The Food and Drug Administration doesn't endorse CBD use for medical conditions other than epilepsy.
CBD Oil vs Alternative Treatments for Back Pain: A Quick Comparison

Individuals with chronic back pain may seek alternative treatments to relieve their discomfort.
In a 2016 case study, massage therapy was used to ease chronic low back pain in a patient with scoliosis, osteoarthritis, spinal stenosis, and disc degeneration-related disease.
The 61-year-old patient showed improvement in 9 out of 10 markers of self-reported pain and daily activities.
The man experienced dramatic differences in well0being after massage therapy, such as improvements in mobility and less pain overall.
The patient also reported that he was able to cut down on his pain medication. On top of that, he was able to ride his bicycle for the first time in several years.
Researchers suggested massage therapy as a potential treatment that is both accessible and cost-efficient combined with pharmaceutical treatments or invasive surgeries.
Another alternative treatment for back pain is chiropractic treatment. According to a literature review in the Journal of Chiropractic Medicine, this practice might have benefit people suffering from chronic lower back pain. Still, the research team underlined the importance of further clinical studies for future assessments regarding the efficacy of this method in humans.
CBD may support both therapies due to its analgesic effects. It can also improve mobility in people with some conditions that impair the central nervous system, such as multiple sclerosis.
Spine Surgery is Always the Last Resort
People who still struggle with severe pain despite undergoing conventional pain treatments, such as physical therapy and analgesic medications, should consider surgery.
Still, surgeries carry a few risks, including bleeding, nerve injury, stiffness, and infection.
The latest development in the treatment of back pain is the use of stem cells that treat spinal conditions. This method is called a regenerative approach. Stem cells can actually help repair the body by developing into various body cell types.
How to Choose the Right CBD Oil for Back Pain
In a 2020 review of scientific research, CBD and THC were both highlighted as potent painkillers that could be effective for chronic pain.
There are three types of CBD oil-based on its cannabinoid spectrum.
Full-spectrum CBD oil contains CBD along with other cannabinoids, including legally approved trace amounts of THC. Other ingredients in full-spectrum products include terpenes, flavonoids, essential oils, fatty acids, minerals, and vitamins.
Scientists believe that all these ingredients work synergistically to enhance the health benefits of the cannabis extract. This phenomenon is known as the entourage effect.
Individuals afraid of the trace amounts of THC in CBD oil can look for products containing all the hemp compounds but without the psychoactive cannabinoid. These products are referred to as "broad-spectrum CBD."
Finally, there's another THC-free option, one that contains pure CBD. This type of CBD is known as isolate and unlike the other two options, it has no odor and flavor.
Here are a few steps you can take to ensure that the products you're buying are of high-quality:
Check the legal status of CBD in your state or country.
Ensure that your CBD oil comes from high-quality, non-GMO hemp plants.
Read online reviews when comparing different products online. When shopping for CBD locally, always check if the store has the government's authorization to sell CBD products.
CBD oil can be extracted in different ways. CO2 extraction is currently the safest and most efficient method to produce full-spectrum CBD oil. This technology doesn't require additional heat or solvents, yielding pure products with consistent potency throughout all batches.
Look for lab reports, such as the certificate of analysis (COA), for CBD products. These certificates prove that the product contains the advertised amount of CBD and is safe for consumption.
Always do thorough research on any company you're about to trust with your money. Researchers examined 84 CBD products purchased online and found that 26% contained less CBD than advertised, while 43% contained more CBD than labeled. 21% of products contained THC above the federally accepted limit — enough to get a child high.
What's the Best CBD Dosage for Back Pain?
The CBD industry remains unregulated despite several efforts. Therefore, there are no official dosage recommendations for cannabidiol use in treating back pain and other conditions.
Finding the right dosage is an experimental process. Experts recommend starting low and gradually increase the initial dosage until you experience relief from your symptoms. Once your pain levels become manageable, you can stick with your dosage because people don't build a tolerance to CBD.
Consult with a doctor for professional advice on dosing CBD as well as to avoid potential interactions with other pain relievers.
How to Take CBD for Back Pain

Studies of rodent models with arthritis found that the optimal results can be obtained with the transdermal application. The study analyzed inflammation markers pre- and post-application, stating that topical CBD use avoided the first-pass metabolism and provided more constant pain relief.
The first-pass effect refers to a situation where a substance or drug gets processed by the liver, resulting in the reduced active compound concentration when it reaches its target.
To ease back pain, as well as any kind of localized physical discomfort, you may use topicals like CBD creams, roll-on gels, lotions, and salves.
Some topicals come infused with special ingredients that either complement or enhance the analgesic effects of CBD. These ingredients include natural substances like menthol, peppermint, or cayenne pepper.
CBD oil drops may come in handy for individuals who experience back pain as a result of chronic inflammation. These oils can be taken sublingually (under the tongue) for increased bioavailability or massaged into the affected areas.
Other forms of CBD include capsules and edibles. While these products offer a pre-measured dose of CBD in each serving, they are subject to the first-pass effect and thus not only have a delayed onset but also show lower bioavailability than CBD oil.
For almost instantaneous effects, people use CBD vapes, which contain CBD oil thinned with a mix of vegetable glycerin and propylene glycol. CBD vapes deliver the highest amount of CBD to your system but the effects are relatively short-lived, usually lasting up to 4 hours.
Is CBD Legal?
The legal status of CBD depends on its source.
CBD can be extracted from hemp and marijuana; although both plants belong to the Cannabis sativa L. genus, they have a different chemical content and thus are subject to different regulations.
While marijuana is legal only in the states that have approved its medicinal or recreational use, hemp-derived CBD is legal in all 50 states. The 2018 Farm Bill removed hemp from the list of the Controlled Substances Act. The plant is now an agricultural commodity that can be harvested and processed for any purpose, including health supplements.
If your CBD oil comes from hemp and contains less than 0.3% THC, you're not breaking the law.
Final Verdict: Can You Effectively Relieve Back Pain with CBD Oil?
As of today, no study has examined the efficacy of CBD specifically on chronic back pain. However, research has found that CBD has remarkable painkilling properties that can help with physical discomfort on many levels, from altered pain transmission to reduced inflammation and antioxidative effects.
Researchers suggest that CBD may help with back pain, neuropathic pain, inflammatory pain, anxiety, and depression. For spinal conditions, topical products accompanied by other formats, such as CBD oils and capsules, may also support the treatment.
Do you take CBD oil for back pain? What products do you use? Let us know in the comments below!