Sativa highs are best associated with 'mind highs.' These strains produce euphoric effects, energize the body and mind, and encourage creativity. With such desirable effects, it's no wonder many smokers choose Sativa.
The number of strains out there can make it challenging to narrow down your options. That decision is only harder when you're growing not only for personal use but for supplying shops as well.
In this guide, we review the ten best Sativa strains to grow and smoke. When you start feeling antsy to get your hands on the best strain, check out the buyer's guide that follows to ensure you choose the best ones for growing your very own supply.
1. Super Lemon Haze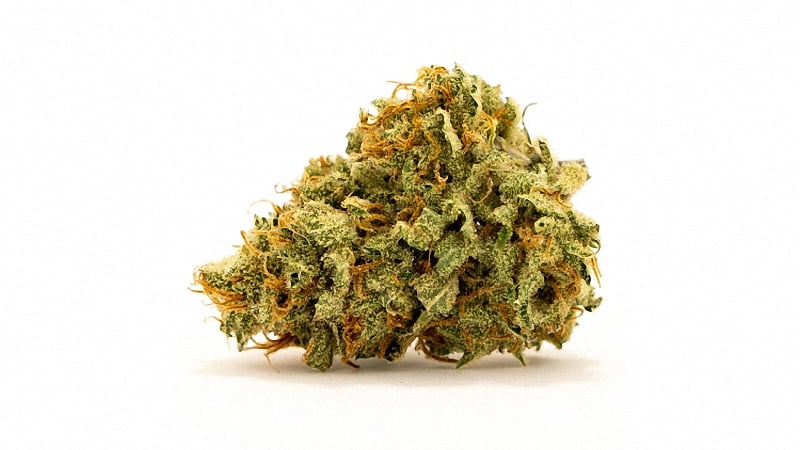 The zesty, tasty Super Lemon Haze is probably one of the more well-known strains. This hazy weed has a subtle lemon flavor, and with a high THC content, it promises an exciting yet relaxing psychoactive experience. Lemon Haze is an excellent strain for experienced growers, and it produces a significant yield.
Features
Contains around 21% of THC
Takes approximately 8-9 weeks to flower
1200 grams of produce from each plant
Pros
Pleasurable fruity taste
Produces high yields
Good genetics for a reliable crop
Cons
It's a medium level difficulty for growers
Requires a lot of pruning
Verdict
You can't go wrong with Super Lemon Haze. The strain that will never go out of style, and the optimal THC content has earned its top ranking on this list of the 10 best Sativa strains. High yields are desirable, and a subtle lemon taste makes it great for a smoke any time of the day.
2. Chocolope
This strain is as tasty as it sounds with a smokey, chocolate flavor. As far as hybrid goes, it's heavier on the Sativa content, meaning you can expect an energetic and cerebral high. It's also noteworthy that Chocolope has won the Hydro Highlife Cup amongst other awards, so there must be some proof in the pudding.
Features
Pure hybrid with 90-100% of Sativa genetics
Chocolope produces 600g per meter square
Can be cropped within 9 weeks
Works well with the 'Screen of Green' process, ensuring excellent quality and high yield
Pros
Easy to grow for entry-level growers
High Sativa THC content
Tastes like chocolate
Con
The plant size can become quite large, which might not be ideal for those with limited space
Verdict
With multiple awards and a tasty chocolate flavor, we can't see why this wouldn't be a favorite for those wanting a unique edge to their weed.
3. Sour Diesel

Sour Diesel runs in the OG Kush line of strains. This pungent weed is a classic, known globally for providing an intense and instant high. It's a popular strain with growers and smokers alike, perfect for those wanting an immersive high or effective pain relief.
Features
Best grown outside
Takes around 10 weeks to flourish
Contains 22% THC
Pros
A strong Sativa strain
Resinous buds packed with THC
Branches are uniform in size
Con
The potent smell is not inconspicuous; it might be an issue for growers hiding their crop
Verdict
Sour Diesel has been around for decades, and it's hard to argue with the success it has harbored. The high that this weed allows is not only invigorating, but it can help smokers with muscle aches and pains. A frequent contender on any list of the best Sativa strains, it's suitable for medicinal purposes as well as recreational.
4. Bruce Banner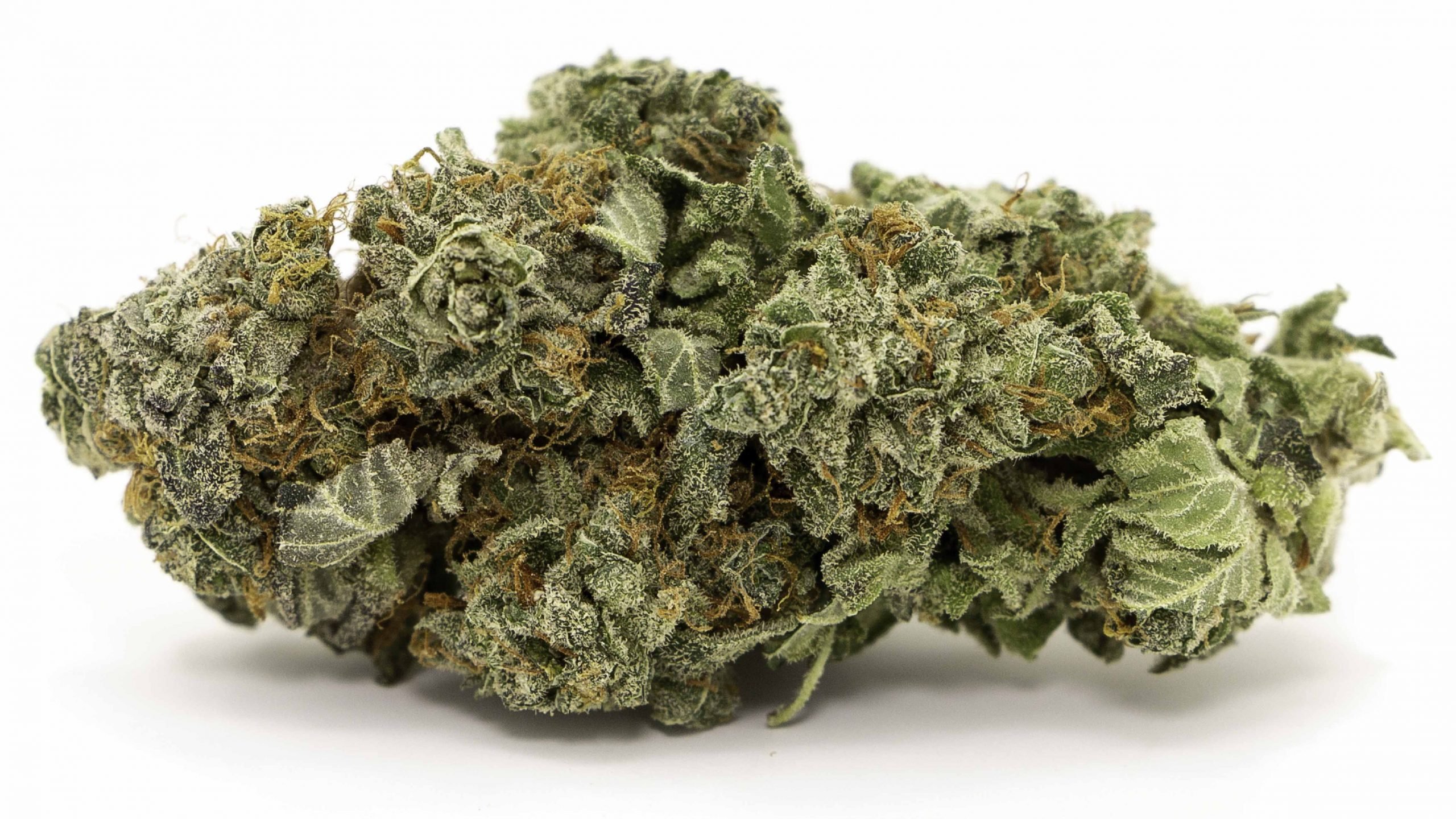 Powerful, green, and fearless—that's what Bruce Banner can promise pot lovers. With a potent THC content, this Sativa hybrid is not for the faint of heart.
Features
Almost 30% of THC
Dense buds and magenta flowers, once fully bloomed
Pros
High yield
High THC content
Effective in helping with a range of health issues such as migraines, arthritis, ADD, and anxiety
Con
Requires constant dry temperatures throughout the growing process
Verdict
Bruce Banner offers a lot of medicinal benefits and a powerful punch with its high THC content. With a taste that combines spicy, citrus, and hash, it's a unique one for your palate. Bountiful crop yield is advantageous and helps this strain live up to its name.
5. Kali Mist

This Sativa hybrid has a mysterious gene lineage. Although no one is quite sure who the parents of Kali Mist are, its calming and creativity-inducing properties make it very attractive for pot lovers.
90% pure Sativa
10-12 weeks to flower
Produces around 300-500 grams per square meter
Pros
A high percentage of Sativa strain
Low THC content good for a mellower high
Flourishes in a variety of environments
Cons
Slower growth
High-maintenance
Verdict
Kali Mist is perfect for smoking before yoga, meditation, or any creative task. It works wonders for anxiety, loss of appetite (including eating disorders), and pain relief. Although the Kali Mist does require more attention than most, it is still easily one of the best Sativa strains.
6. Blue Dream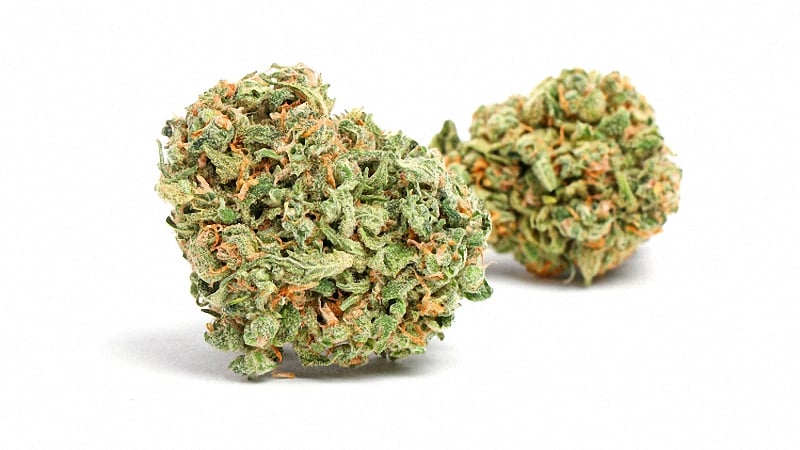 Even the name of this strain is enough to reel in the most hesitant smokers. Look after your crop, and Blue Dream will look after you. As the name suggests, you can expect sedative effects from this plant. This plant will blossom wherever it finds the room, producing an abundant yield, but also taking up a lot of space!
Features
Unique violet color
Dense buds
Blueberry flavor
Takes around 10 weeks to grow
Best grown indoors.
Pros
Blue Dream produces a very high yield
Smoking will result in feelings of euphoria and contentment
High THC percentage of 24-27%
Cons
You'll need to ensure you have enough space for this far-and-wide growing plant
Verdict
This bit of greenery is fantastic for novice growers. It's unstoppable growing properties means the more, the merrier. To enter a relaxed and care-free state, while riding on tasty blueberry waves, get your hands on Blue Dream.
7. Amnesia Haze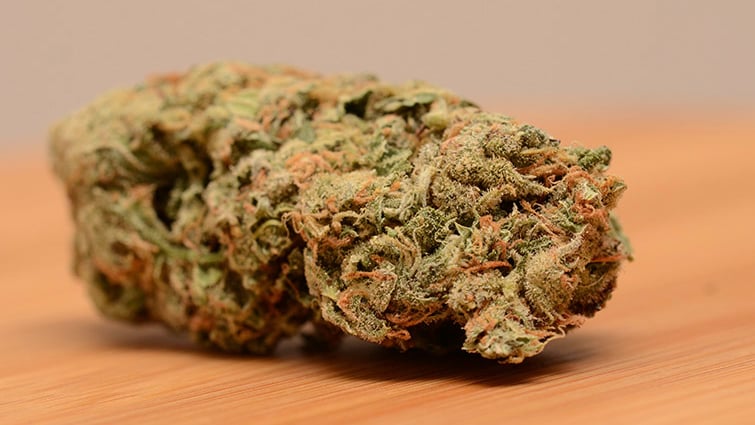 This hybrid strain is especially prevalent in Amsterdam, the center of the cannabis world. A concoction of haze genetics makes this award-winning strain unforgettably enjoyable.
Features
One of the best yields, producing 600-700 grams per square meter
Thrives in natural sunlight and warm temperatures
Take over ten weeks to flower
Contains a respectable 25% THC
Pros
The cannabis is rich in flavors but smooth to smoke
Plant clippings suitable for reuse to grow time and time again
Substantial yields
Cons
Requires high temperatures of around 72-80 degrees Fahrenheit
Verdict
You can't go wrong with this green goddess. It's perfect for focus, energy, and an overall cerebral high. Amnesia Haze is a sensitive variety and may react to certain outdoor conditions such as inappropriate weather and bugs. You'll need to ensure the right heat, indoors or outdoors, and you'll need to be patient, but this lovely bud is well worth the effort and wait.
8. Acapulco Gold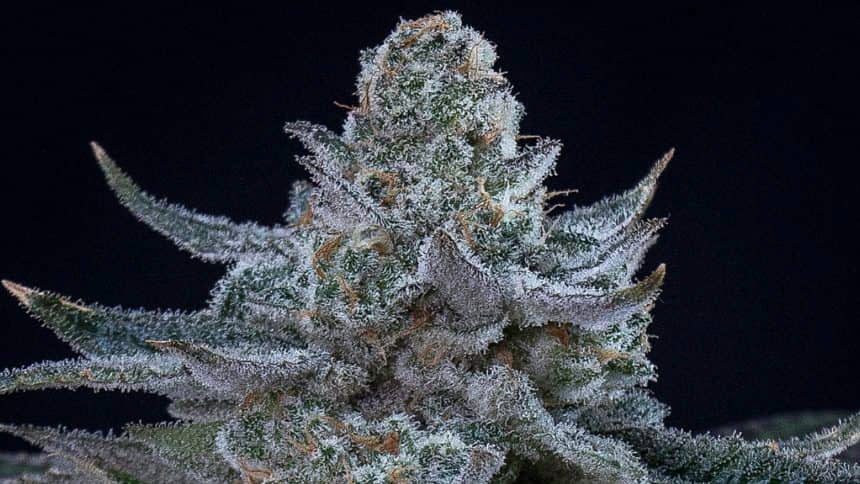 This premium strain of Sativa follows its namesake. This variety of pot was popular during the counter-culture movement in the '60s. While its exact genetics are not clear, which can make the guidelines on producing hard for growers, it is a high standard and an adored variety of weed.
Features
Derived in Acapulco, Mexico
Flowering period will take up to 70-75 days with indoor growth
Yields 500g per square meter
Known as the caviar of cannabis, Acapulco Gold possesses aromas of caramelized toffee
Pros
Energetic and cerebral high while maintaining a relaxed state
Substantial yield
A unique and rare breed, meaning it'll wow consumers
Con
It can be hard to obtain and recreate due to lack of guidelines
Verdict
If you want a 5-star experience, then Gold Acapulco will satiate your appetite. You can expect a euphoric yet grounded high, making it beautiful for a smoke any time of the day. The strain is best for indoor growing, so it may not be suited for those gardening outdoors. It makes for a distinct crop and will be a delicacy on your market.
9. Maui Wowie
Did someone say dank weed? That's what you'll be expecting once you've grown some Maui Wowie. This Sativa blend is a tropical treat in every sense of the word. It animates taste buds with pineapple flavors, and its uplifting and motivating effects will have you craving to soak in the sun as you enjoy your high.
Features
Pineapple flavor
Best suited to warm and bright environments
Ranked easy to grow
12-week flowering period
Fairly-resistant to mildew
Pros
Maui Wowie has been labeled dank weed, aka, the best of the best
Suitable to smoke for pain relief and anxiety
Ideal for outdoor growing
Con
A long flowering period of up to three months
Verdict
If you can provide a tropical climate for this plant, Maui Wowie will provide you with wow and sunshine in a bud. While its munchie-enhancing properties might not please some, this does make it suitable for those trying to combat appetite problems (or if you simply love a high snack).
10. Green Crack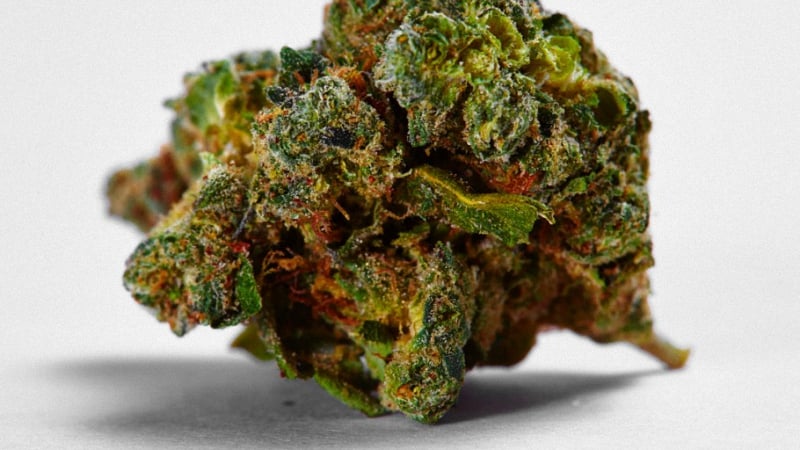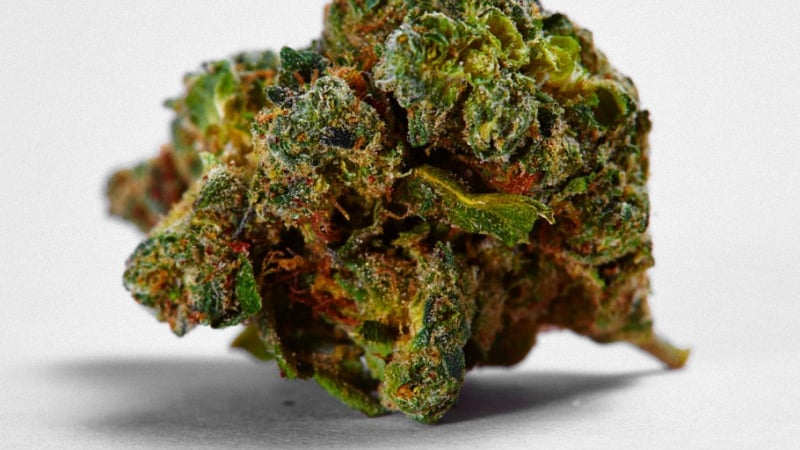 Weed connoisseur Snoop Dog himself renamed this weed from 'Cush' to Green Crack. You can probably guess why. This strong Sativa wakes you up and gets you feeling great for the day.
Features
Dense bud structure
Pale green to yellow leaves
Short flowering time of around 55 days
Can be cultivated indoors or out
Pros
Fruity, yet slightly earthy tones
Pleasant and smooth smoke
Short flowering period
Can be grown indoors or outdoors, suitable for novice growers
Cons
Doesn't possess any outstanding medical benefits
Verdict
If Snoop Lion gives it the thumbs up, so do we. For growers, it's ideal because it's versatile in most growing environments and boasts a relatively short growing period. The high won't necessarily be relaxing, but it will energize and inspire you.
What to Look for When Buying Sativa Strains – Buyer's Guide

When investing in Sativa strains for smoking and growing, you'll need to do a little more research than figure out which strain suits your palate, although that's important, too. However, as you peruse the reviews of the 10 best Sativa strains, consider how each strain measures up against these three factors:
Strain Qualities
Grow Properties
Vendor Attributes
Use our buyer's guide below to create a checklist of priorities. That way, when you're ready to buy, you're making an informed decision.
Strain Qualities
The qualities of any given strain are essential, not only to ensure personal satisfaction but also customer satisfaction. If you're managing a grow operation for a dispensary, for example, you want to be able to sell any strain based on its qualities. Here are the factors to consider.
Effects
Keep in mind the effects you would like from your cannabis. As we're talking about Sativa, you will most likely be chasing energetic, cerebral, and slightly psychedelic highs. The high is opposed to a relaxing, even sleep-inducing indica high. The desired THC percentage and flavors are all down to you.
You may be purchasing weed strains to self-medicate. If so, each different type of marijuana can possess individual benefits to help with various ailments. Research the strains to ensure you get the most desirable effects.
THC vs. CBD
The CBD trend is peaking at the moment. Although science has shown it has numerous health benefits, this information isn't going to help you in this case. You can get CBD-dominant hemp and THC-dominant hemp/marijuana. So, don't be put off by low CBD in your Sativa.
The more THC a plant has, the higher the psychoactive properties. On average, 15% is quite low, 20-24% is average, and anything above that is high. An elevated percent of THC will result in the production of more dopamine, but it may also alter your mind more and make you feel high for longer.
Grow Properties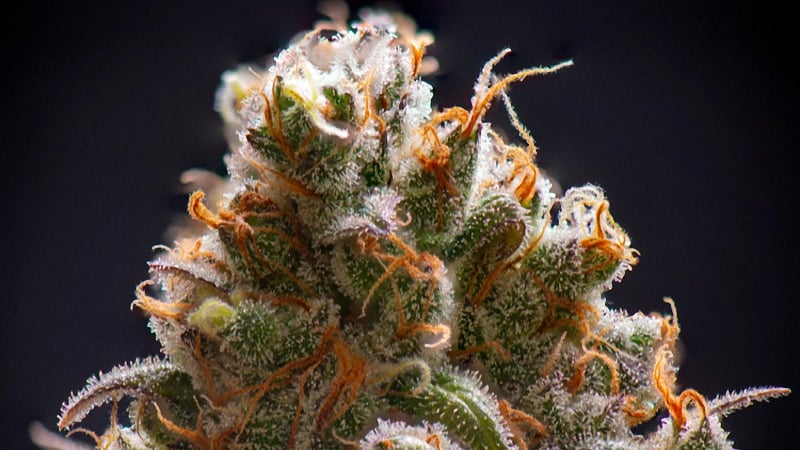 When you're a grower, there's a lot more to think about before you get to that final stage of harvesting satisfying bud. Each strain will exhibit different qualities and require slightly different conditions for a successful end-product. Consider these qualities to make sure your grow is the best one.
Growing Qualities
When you're researching Sativa varieties to grow, it's essential to know what each plant requires and what it is you can accommodate. If the plant needs an outdoor and naturally humid temperature, those in Minnesota, for example, probably won't be able to provide this.
There is no difference in the crop, whether it takes one month or three to grow. It's all up to the grower. If you want something that you can harvest quickly, then look into growing periods.
If you're growing for personal use only, the amount per yield probably won't be of an issue to you. If you're aiming to grow/sell for a crowd, then opt for strains that produce higher yields.
Feminized Seeds
You must make sure to buy feminized seeds. These are the only seeds that will produce pot for smoking. Masculine seeds are redundant for this purpose.
Germination Information
Don't be too hasty when buying Sativa strains. Look into the product's specifications, including the germination instructions. Germination is all about reviving a seed after it has laid dormant for a period, which it most likely will have if purchased online. Germinating isn't tricky, but you want to make sure you do it right for the best results.
Look for a germination process guide laid out for you by retailers. A guide will make your life a lot easier and ensure you can grow the perfect Sativa.
Vendor Attributes
To a certain extent, growers are at the mercy of the vendors who supply their seeds. That's why you want to be selective about who you choose. As you go through the list of the 10 best Sativa strains, check out the different vendors for how well they deliver on these factors below.
Retailer Reliability
When buying your Sativa seeds, the reliability and trustworthiness of the retailer are vital. Seeds are not particularly cheap, so if you're planning to invest money on them, make sure you'll get your money's worth.
Look into buyers and their websites before buying. You also could ask friends or other cannabis growers who they use. Communication is critical, and it's useful (and a good sign) to have a seller who responds to you when you need it.
Also, remember that no one can 100% guarantee how a batch is going to flower. So, if your finished result isn't quite how you expected, remember weed is not necessarily pedigree. All batches are not identical.
Price
Five seeds are usually anywhere between $80 and $120. Ten seeds or so will be around $150-$180, maybe more.
If you find a seller charging more than $200 or $300 for a small number of seeds, be cautious and consider whether they're scamming you.
Final Thoughts
Now you're wiser on some of the best Sativa strains to buy, along with the top tips on buying and growing your own.
One thing you can take from this article is not only our advice but just always do your research. Spend and grow wisely, and happy smoking!