What are the cheapest CBD oils in 2022?
Should you put an equation mark between "cheap" "and affordable?"
What factors determine the price of CBD oil?
In this article, we're going to answer all these questions. CBD products are usually on the expensive side when you compare them to the majority of health supplements.
It's no wonder that CBD oils are priced higher; it's one of the few supplements that provides such a wide range of health benefits — not to mention a well-established safety profile.
It also takes much effort to produce high-quality CBD extracts. Companies need to employ knowledgeable staff and invest in high-tech equipment to perform safe and efficient extraction.
CBD oils will never be cheap, but does it mean you can't find good deals on high-quality products?
Not at all!
In fact, some premium companies make their products very affordable thanks to their coupon codes, special offers, reward programs, etc.
Let's take a look at some of the best online deals on CBD oil. In the next sections, we'll also explain the factors that impact the price of CBD products.
Top 5 Cheapest and Most Affordable CBD Oils
1. Gold Bee (Editor's Pick)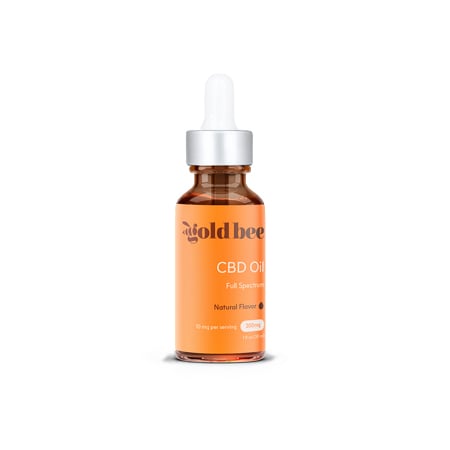 Highlights:
Organic hemp
Extracted with CO2
Full-spectrum
Up to 1200 mg total CBD
Honey flavor
Ingredients: Full-spectrum CBD, MCT Oil, Honey Flavor, Terpenes
Potency: A 30 mL bottle of Gold Bee CBD oil comes with 300–1200 mg of CBD per bottle, translating to 10–40 mg of full-spectrum CBD in every milliliter.
Price: $0.09 per mg of CBD
The Gold Bee CBD oil contains the full-spectrum of non-psychoactive cannabinoids and terpenes. This means the product is made from the whole plant, but with THC completely removed. On top of the CBD and the aforementioned compounds, you'll also get essential fatty acids and vitamins. The higher ratios of other compounds boost the efficacy of the oil by helping your body absorb it faster.
Gold Bee is one of the most affordable CBD oils with the premium quality we've tested so far. One milligram of CBD costs roughly $0.09. It's also one of the best-tasting CBD products we've ever taken. The natural honey flavor masks the earthiness of full-spectrum hemp and has a delicious taste itself.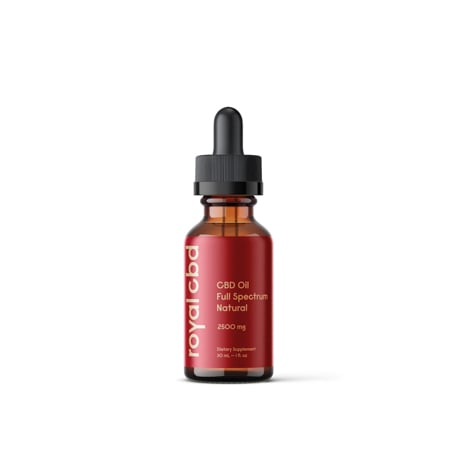 Highlights:
Organic hemp
CO2-extracted
Full-spectrum CBD
Up to 2500 mg of total CBD
Available in 3 flavored options
Tested for potency and purity in a third-party lab
Ingredients: Full-spectrum hemp extract, MCT oil
Potency: A 30 mL bottle of Royal CBD oil provides 250–2500 mg of full-spectrum hemp extract, so each mL carries 8.3 – 83.3 mg CBD.
Price: $0.19 per mg of CBD
Royal CBD is one of the highest-quality brands out there. While the company's products are a bit more expensive than the ones offered by Gold Bee, they are still among some of the cheapest CBD oils in the industry today. Royal CBD has a large community of dedicated customers who use its products to ease anxiety and stress, reduce inflammation, and help with difficulty sleeping.
The Royal CBD collection is extracted with supercritical CO2, ensuring pure and potent products. The company offers a wide range of potencies, from 250 mg to a massive 2500 mg of CBD per bottle.
These are full-spectrum products, so you're getting the entire range of cannabinoids, terpenes, and flavonoids from the original hemp plant. The hemp extract has been infused into cold-pressed MCT oil for faster absorption.
The hemp used in the production of Royal CBD products comes from American farms — mostly from Colorado — and meets high standards set for organic farming practices.
Read our full Royal CBD review.
3. CBDistillery (Cheapest CBD Oil)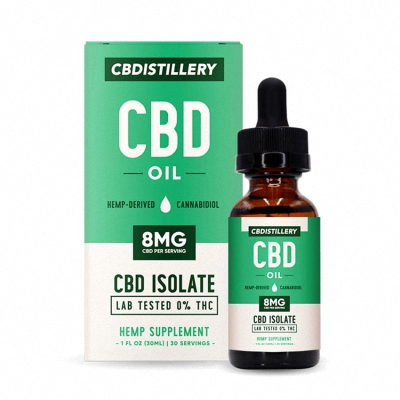 Highlights:
Non-GMO hemp
CO2-extracted
Available as full-spectrum CBD or pure oil (broad-spectrum)
Up to 5000 mg of CBD per bottle
Third-party lab tested
Ingredients: Coconut oil, Hemp oil
Potency: A 30 mL bottle of CBDistillery CBD oil contains 250 mg – 5000 mg of CBD, so you're getting 8.3 mg – 166 mg of CBD per mL
Price: $.0.06 per mg of CBD
CBDistillery is one of the pioneer CBD companies on the American market. They are the guys to go if you want to buy CBD oil on the cheap but still receive a fine-quality product. CBDistillery caters to all types of CBD consumers, offering an extremely wide range of concentrations as well as two types of cannabinoid profiles.
You can choose from 250 mg to 5000 mg of CBD per bottle, available as both full-spectrum and broad-spectrum CBD. The broad-spectrum option is labeled as "pure oil" and contains CBD and other phytocannabinoids but without any amount of THC.
CBDistillery's products are made from non-organic hemp, which is the only concern about this company. Still, the hemp is grown in Colorado and sourced from non-GMO seeds, which indicates high-quality.
4. Hemp Bombs (Most Affordable CBD Isolate)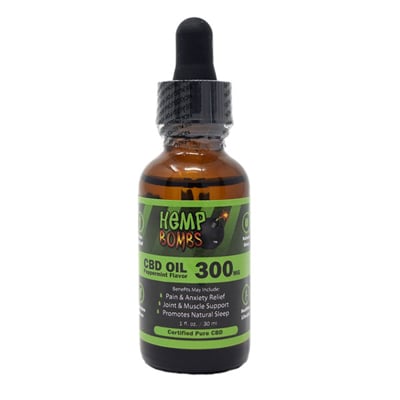 Highlights:
Pure CBD isolate
Delicious flavors
CO2-extracted
Potency up to 4000 mg
Third-party tested for potency and purity
Ingredients: Pure Hemp Extract, Grapeseed Oil, MCT Oil
Potency: A 30 mL bottle of Hemp Bombs CBD Oil contains 125 mg – 4000 mg CBD, which provides 4.16 mg – 133.3 mg CBD per milliliter.
Price: $0.03 per mg of CBD
Hemp Bombs sells some of the most affordable CBD oils on the market. They contain pure CBD, so while you won't get the entourage from the other cannabinoids and terpenes many users seek out in CBD extracts, this may be a good choice if you're tested for THC at work. High doses of full-spectrum CBD oil taken daily can lead to a false-positive result on the test, so isolates are considered a safer option.
Hemp Bombs CBD oil is sourced from organically grown hemp, so they don't contain any harmful chemicals such as pesticides, heavy metals, or solvent residue. The product is 99% pure and THC-free, which is confirmed by third-party lab reports.
Hemp Bombs offers excellent exotic flavors, although they are achieved using synthetic flavorings.
Read the full Hemp Bombs review.
5. Elixinol (High Quality)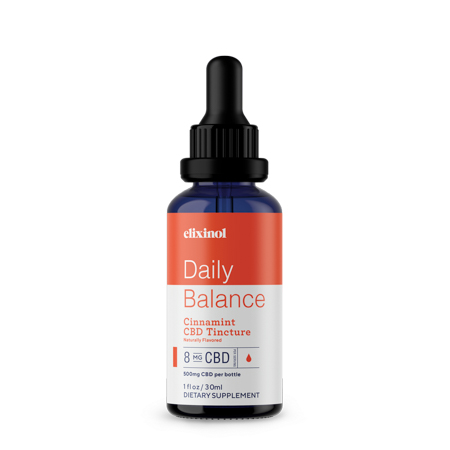 Highlights:
CO2-extracted
Full-spectrum CBD
Potency up to 5000 mg
Third-party lab tested
Ingredients: Full Spectrum Hemp Extract, MCT Coconut Oil
Potency: A 30-mL bottle of Elixinol CBD oil contains 300 mg – 5000 mg of CBD, which breaks down to 10 mg – 166 mg CBD in each milliliter.
If you want a relatively cheap CBD oil infused with the full-spectrum of cannabinoids to benefit from the entourage effects, Elixinol is one of the best choices in the industry. Similar to the aforementioned brands, Elixinol's CBD oil drops are good for the management of stress, pain, anxiety, and sleeping difficulties. There are many reviews from users claiming Elixinol products are very affordable when used for general wellness. The company offers two flavor versions of its extracts: natural and cinnamint.
Elixinol uses supercritical CO2 extraction. The extracts are then infused into a coconut oil base that contains medium-chain glycerides. These fatty acids improve the absorption of CBD and provide a stable source of energy for the brain.
The oil comes with a 1-mL dropper with fraction marks for accurate dosing.
3 Major Factors Determining the Price of CBD Oils

1. Hemp Source
Most CBD oils available for sale are extracted from the hemp plant. The quality of hemp depends on the quality of its seeds, the growing environment, and farming practices. Mass producers often use growth boosters or pesticides to spur the growth of their crops. They also don't grow them in the most fertile soil out there.
This can be bad for your health since hemp is a bioaccumulator; in simple words, hemp absorbs every substance from the soil and air.
It's important that you only get the good substances in your hemp. The best CBD oils are sourced from non-GMO hemp that's grown organically without any synthetic additives. Such crops yield high-CBD flowers, which are then extracted with CO2 in a high-tech facility.
Under the 2018 Farm Bill, hemp has become more accessible in the USA, so local farmers reduced the prices of their hemp. This has created a competitive market for the European hemp industry, which has been the main source of hemp for US companies until recently.
2. Extraction Method
There are various methods to extract CBD from cannabis, including alcohol extraction, steam distillation, hydrocarbons, and CO2 extraction.
CO2 extraction is currently the best method to produce full-spectrum CBD oil. It provides higher concentrations of CBD without compromising the original cannabinoid and terpene profile of hemp. Most high-quality full-spectrum CBD oils are made using supercritical CO2.
Avoid products extracted with hydrocarbons such as butane or hexane. These products could have been improperly purified and thus may contain toxic chemicals.
3. Third-Party Testing
The CBD industry has made huge progress throughout the years, but it still remains largely unregulated when it comes to labeling and manufacturing standards. Unlike some FDA-approved substances, no governmental agency wants to take responsibility for ensuring the quality of hemp extracts.
Reputable manufacturers are struggling to reduce the quality gap caused by this state of affairs. The most common way of testing whether your CBD oil is a high-quality product or a rip off is to read the lab reports from a third-party laboratory that analyzes the potency of the extract and looks for any potentially harmful substances.
Always check for third-party lab reports when shopping for CBD online.
Should You Buy Cheap CBD Oil?
When shopping for CBD online, you may have concerns about the quality of some products when you see a lower price. However, most people are concerned about the source of CBD oil.
Due to the lack of regulations in the industry, companies often make far-reaching claims about the properties of their products. There's a risk of purchasing a wrongly labeled product that has been sourced from marijuana instead of hemp. Marijuana contains high concentrations of THC, so products sourced from this type of cannabis can get you high and are prohibited on the federal level.
Another problem with cheap CBD oils is if they don't contain toxins. Toxic chemicals can be found in any product due to bad manufacturing practices or cheap extraction methods. CBD oil obtained through hydrocarbon extraction is more likely to contain hazardous residue than a product extracted with CO2.
One foolproof method to check if the product you order is safe is by checking the lab reports from third-party testing. The results from the lab analysis should be posted on the company's website or made available on request.
How to Buy Affordable, High-Quality CBD Oil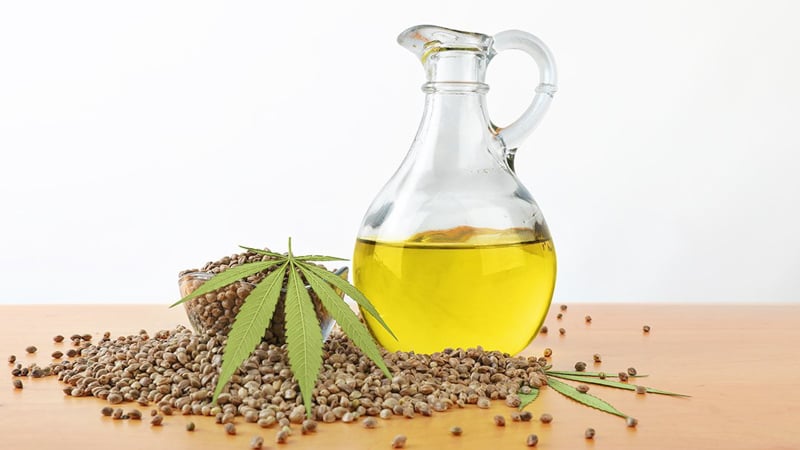 With so many CBD brands and products, it's difficult for new users to maneuver through the unregulated markets. Fortunately, there are simple rules you can follow in order to maximize your chances of getting a high-quality product from the first purchase.
Purchase from a Reputable Retailer
We recommend that you buy CBD oil from brands with a good reputation. There are some premium brands that receive tons of positive reviews from satisfied customers. We have listed the top brands in this ranking; enough of these companies provide reward programs, subscription pricing, and other ways to save money on your supplementation.
Shop for CBD Online
Now that you've found a reputable brand, check if it has an e-commerce store. Most of these companies ship their products to all 50 states, so you can buy CBD without leaving home and have it delivered at your doorstep in a few working days. You'll also pay around 2-3 times less than you would in-store because online retailers don't have to cover operational costs associated with running a physical storefront. Those extra days you'll need to wait are worth the saved money.
Look for Lab Reports
A trustworthy supplier should excel in transparency. This means any company that cares about customers from more than just a business perspective should be able to prove its claims with a certificate from an independent laboratory. Make sure that the brand you want to order from provides these reports on its website or when you reach out to them.
Final Thoughts: Cheap vs Affordable CBD Oils
If you define "cheap" as "below average market prices", then you may have a hard time finding cheap, high-quality CBD oil. CBD products shouldn't be cheap because there's a lot of money, time, effort, and knowledge involved in their production. If you want a safe, high-quality product that will maximize the benefits of CBD, you should change your definition of "cheap."
When you think of cheap CBD oils as affordable products that bring good value for the money you spend on them, there are plenty of cheap CBD oils on the market — you just need to know where to look for them.
We hope that our ranking will help you choose the right product for your needs. You can use our recommendations or take the time to do your own research.
How do you look for affordable CBD products? Do you think it's possible to find a decent product without emptying your wallet?