In a nutshell, CBD extracted from both types of cannabis — hemp and marijuana — is legal in New Jersey.
The only difference between them is that CBD from hemp is available to all residents, while CBD from marijuana is only available to registered patients.
We know New Jersey's CBD laws can get a bit confusing, so to help you understand them better, we created this guide for you.
We'll discuss the difference between hemp CBD and marijuana CBD.
We'll also give you some pointers on what to look for in a good CBD oil, how to differentiate between good and bad CBD brands, and where you can buy CBD oil.
Is It Legal to Buy and Use CBD Oil in New Jersey?
New Jersey allows the use of CBD, but you have to be careful though in choosing the CBD oil to prevent any problems with the law.
Cannabis plants — including hemp and marijuana — produce CBD, and CBD will always have the same chemical structure no matter where it's extracted from.
The confusion only crops up when you look at the legality of the source.
CBD extracted from industrial hemp was made federally legal in 2018 when the 2018 Farm Bill was signed into law. This means that hemp plants with THC levels of less than 0.3% are now legal, and we can legally use all its parts, including CBD.
However, under federal laws, cannabis plants containing over 0.3% THC are considered marijuana and are, therefore, still prohibited. Products sourced from marijuana remain illegal on a federal level.
In the state of New Jersey, though, both CBD sources are legal.
New Jersey allowed the use of marijuana-derived products when the state legalized marijuana for medical use in January 2010.
Under the state's Compassionate Use of Medical Marijuana Act, patients with debilitating health conditions can join the state's medical-marijuana program to gain access to legal marijuana-derived products.
To get into the program, you need to be diagnosed with one of the state's qualifying medical conditions. Once approved, you'll be given your medical marijuana card.
In New Jersey, only those with valid cards can buy marijuana-sourced CBD oil.
As for hemp-sourced CBD oil, the 2018 Farm Bill gives all residents of New Jersey access to products sourced from hemp. This means you can buy any amount of hemp-sourced CBD products since there's no possession limit, as long as the CBD is sourced from industrial hemp and has no higher than 0.3% THC.
To align state laws with the federal government's, in August 2019, the state signed into law the New Jersey Hemp Farming Act. This law made hemp-sourced CBD oil fully and legally accessible to all residents of New Jersey.
Do You Need a Prescription or Medical Card to Buy CBD Oil in New Jersey?
For CBD oil extracted from industrial hemp, you won't need a doctor's written recommendation or even a medical card to buy one in New Jersey.
Again, hemp-sourced CBD oil was made legal under the 2018 Farm Bill and the state's own Hemp Farming Act, but this type of CBD oil would only be legal though if its CBD was sourced from industrial hemp and doesn't have more than 0.3% THC.
If your medical condition needs the addition of THC, then you have to see your doctor and be diagnosed with one of the qualifying health conditions. Once done, you can register with New Jersey's medical marijuana program to get your card.
You'll need a doctor's recommendation as well as your valid medical card to buy marijuana-sourced products, including CBD oil with higher THC content.
Can Minors Take CBD Oil in New Jersey?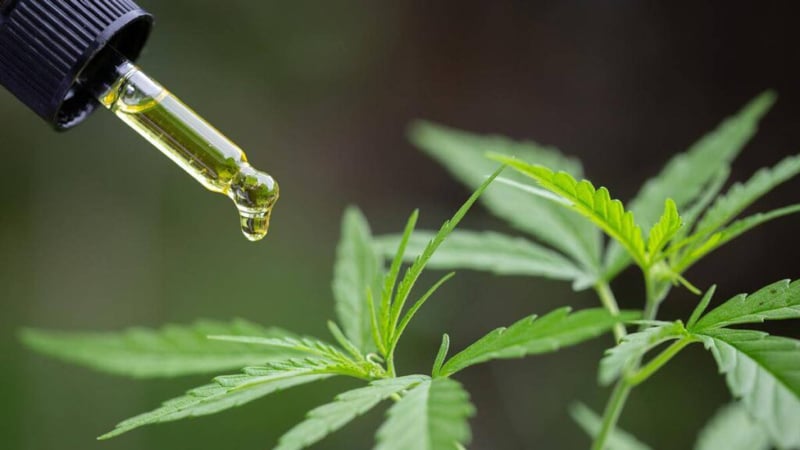 While CBD sourced from industrial hemp is available to everyone, care should be taken when administering it to minors. We advise you to seek the guidance of your child's pediatrician for proper CBD use.
For children with severe medical conditions in need of marijuana-derived CBD products, they need to register with the state's medical-marijuana program before they're given access to CBD products containing higher THC content.
The minor's designated caregiver will register them into the program and manage the use of marijuana-derived products.
Can You Travel or Fly with CBD Oil in New Jersey?
You shouldn't have any problems with the law when traveling or flying with CBD oil sourced from industrial hemp within New Jersey.
As long as the product's CBD came from industrial hemp that has less than 0.3% THC, you should also be okay flying or traveling with it outside the state.
Of note, always have a copy of the CBD oil's certificate of analysis when you fly or travel outside New Jersey. The laboratory result shows the CBD oil's THC level and can help you avoid problems when crossing borders or boarding a plane.
As for CBD oil sourced from marijuana or any medical marijuana products, for that matter, you'd need to have your marijuana card with you when traveling within New Jersey.
Flying or crossing state borders with marijuana products, even if it's for medical use, is illegal since marijuana is still considered a controlled substance under federal laws.
What are the Best CBD Oils in New Jersey?
Royal CBD Oil — Most Recommended CBD Oil
Gold Bee CBD Oil — Most Trusted Vegan CBD Oil
Hemp Bomb CBD Oil — Best Pure CBD Oil
1. Royal CBD Oil — Most Recommended CBD Oil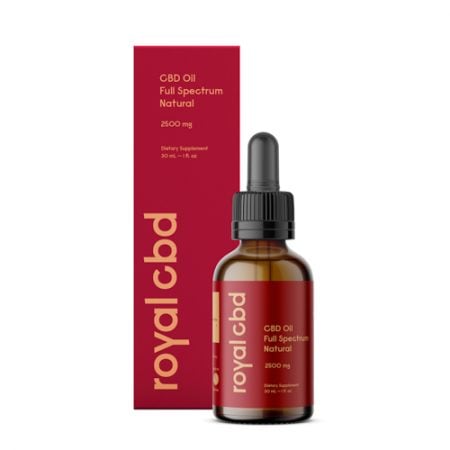 This brand has clearly earned the hearts of many CBD consumers and has become one of the most trusted and recommended CBD oils in the market.
Royal CBD's line of CBD oils is offered in varying potencies to suit different needs. Sourced from organic industrial hemp, all their CBD oils underwent laboratory tests to screen for harmful residues, pathogens, and toxins. They've also been tested for potency and safety.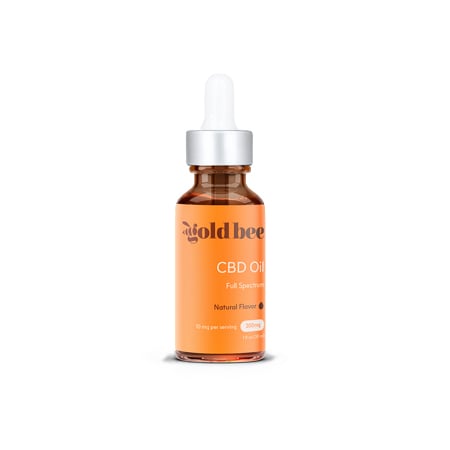 Compared to some of the biggest CBD brands in the market, Gold Bee is a relatively small and young company. However, they have already created a big following among vegans.
Gold Bee's CBD oil is the go-to of vegans. Their CBD oils are made from industrial hemp and contain no additives, flavorings, and other ingredients sourced from animals.
Their products have also been tested by a certified third party and found free of any harmful residues as well as dangerous microorganisms.
3. Hemp Bomb CBD Oil — Best Pure CBD Oil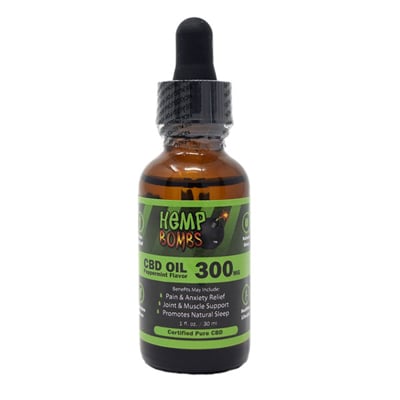 For pure CBD oil, Hemp Bomb is your best option. This CBD brand is one of the oldest in the CBD industry and has already earned a huge following.
They're known for their premium-grade CBD oils extracted from organic hemp. These have been tested by a trusted third party, and you can view their certificates of analysis on the manufacturer's website.
Hemp Bomb's pure CBD oils come in varying strengths and different flavors.
Where to Find the Best CBD Oil in New Jersey?
Hemp-derived CBD oils are easily accessible in New Jersey. You can buy them in your nearest dispensary or in health stores.
If you're after more benefits and perks though, we recommend buying CBD oil online. Not only are you given bigger discounts, especially if you buy in bulk, but you also benefit from free shipping if you reached a certain amount.
Buying CBD oil online also gives you more brands as well as a wider variety of CBD products to choose from.
Shopping for CBD oil online is easier and more convenient, but as a consumer, you have to know how to protect yourself against dodgy CBD brands.
To avoid buying fake CBD products, follow these tips.
1. Choose Trusted Brands
CBD's popularity created a very big demand for CBD products. While this gives us access to more CBD, it's also given rise to unscrupulous manufacturers.
To avoid bogus CBD sellers, always buy from trusted brands. These brands have already created names for themselves in the industry, and consumers trust their excellent CBD products.
Legit CBD brands follow FDA and DSHEA rules and regulations. Unlike dodgy CBD makers, trusted CBD brands don't make outrageous health claims to attract buyers.
If you see CBD brands making too-good-to-be-true health claims, avoid them. You can't trust brands that violate FDA and DSHEA guidelines.
2. Search for the CBD Oil's Laboratory Test
New Jersey requires all CBD products (be it sourced from hemp or marijuana) to undergo laboratory testing by a certified third party, so if you see a CBD product without its certificate of analysis, don't buy it.
Legit CBD manufacturers always submit their products for testing to ensure their consumer's safety and guarantee their product's quality.
3. Read Customer Feedback
To reach an informed decision, you also have to read customer feedback. These can be found on the CBD manufacturer and seller's website. You'll also find discussions regarding CBD products in many cannabis forums and blogs.
These reviews give you information about CBD products and what you can expect from using them (their effects and side effects, for example).
4. Know What You Need
CBD oils come in three types — full-spectrum, broad-spectrum, and pure CBD oil.
They all have high CBD content, and their only difference is the addition of other ingredients.
As the name implies, pure CBD oil contains only CBD. Both full-spectrum and broad-spectrum CBD oils, on the other hand, contain other cannabinoids as well as terpenes. However, full-spectrum CBD oil also has THC, while broad-spectrum CBD oil has none.
Which is better among the three?
We suggest you go with the full-spectrum CBD oil. Its THC content makes the product more potent, making the entourage effect stronger and more effective in relieving health problems.
Is It Legal to Use Marijuana in New Jersey?
Marijuana for medical use was legalized in New Jersey in 2010. However, medical marijuana products are only available to qualified patients registered in the state's marijuana program.
Marijuana for recreational use, on the other hand, was legalized in November 2020 and took effect in January 2021. While this allows residents above the age of 21 to use recreational weed, no specific laws have been set yet to regulate the industry.
How Much Marijuana Can You Possess in New Jersey?
Approved medical marijuana patients are allowed to possess up to three ounces of usable marijuana per month.
For recreational use, again, no regulations have been set yet.
How Many Marijuana Plants Can You Legally Grow in New Jersey?
Home cultivation for medical use is not allowed in the state.
No information yet on how many marijuana plants one can grow for recreational use.
Is It Legal to Smoke Marijuana in New Jersey?
Registered medical marijuana patients are allowed to smoke marijuana in New Jersey, but only inside their personal properties.
Although recreational marijuana is now allowed in the state, it's still best and safer to wait for the lawmakers to create the regulations and enact the new laws.
Who are the Trusted CBD Retailers in New Jersey?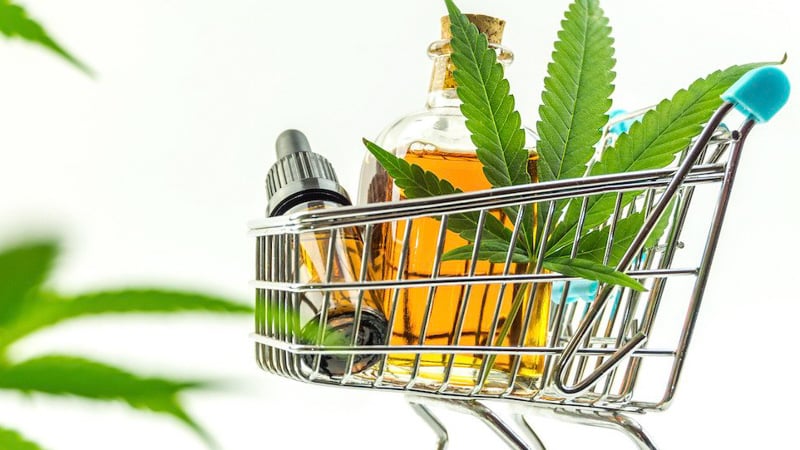 As mentioned earlier, buying CBD oil online gives you more perks and benefits, but there are also great CBD retailers that you can trust in New Jersey.
Below is our list of the best CBD retailers in the state. We've chosen them based on the high ratings they received from their customers and the number of reviews.
Newark
Smoking Monkeys
Let's Smoke Shop
Brick City Vape & Smoke Shop
Cloud Depot Vape & Smoke Shop
Jersey City
The Hemp Social
VYRT Glass & Vapes
CBD Oil in New Jersey
Smoker's Heaven Smoke & Vape Shop
Paterson
Lava Smoke Shop
Bloody Good Vape & Smoke Shop
Excelente Smoke Shop
RISE Dispensaries Paterson
Elizabeth
Holy Smokes Express
Smoker's Heaven Smoke & Vape Shop
Urge Smoke Shop
Zen Leaf Elizabeth
Toms River
Vape Dr & Smoke Shop
Toms River Vapors
Open-Minded Smoke & Specialty
EarthE CBD Store
Final Thoughts — CBD Oil in New Jersey
New Jersey allows all its residents to buy and use CBD oil extracted from industrial hemp, provided that it has a THC level of less than 0.3%. You won't need your doctor's recommendation or even a marijuana card to buy one.
However, for marijuana-sourced CBD oil, you'd have to be an approved patient with a valid marijuana card before you can buy any medical marijuana product.
You can buy CBD oil in-store or even online and have it shipped to your home. Before buying one, though, read reviews about the product first and look for its certificate of analysis.
More importantly, only buy CBD oil manufactured by trusted CBD providers.