CBD laws in Michigan can sometimes get confusing. Some will tell you it's perfectly legal, while others will say it isn't.
To avoid confusion, here's what you need to know.
CBD from marijuana and hemp have been legal in Michigan since 2008 and 2018, respectively, but there are some caveats.
In this guide, we'll help you understand the CBD laws better, so you can avoid legal problems.
We'll also give you some pointers on buying the best CBD oil in Michigan and avoiding dodgy CBD producers.
Is It Legal to Buy & Use CBD Oil in Michigan?
As mentioned earlier, Michigan allows the use of CBD coming from both marijuana and hemp.
Michigan legalized marijuana for medical use in 2008. Through the state's Compassionate Care Initiative, patients with qualifying medical conditions can register themselves into the state's marijuana program. Once approved, they're given a medical card and access to legal weed.
However, the only way registered patients can get legal medical marijuana is if they grew their own plants. At that time, the state prohibited dispensaries from operating.
This didn't mean that there were no dispensaries at all in Michigan. They were still able to operate and provide services to registered patients by working within the state's legal gray area.
In 2016, Michigan finally allowed dispensaries to operate when Governor Snyder passed several laws to regulate the state's marijuana industry better.
A couple of years later, the 2018 Farm Bill was signed into law, removing industrial hemp from the list of prohibited drugs. This means all parts of industrial hemp can now be used legally by everyone, including CBD extracted from it.
However, for industrial hemp to be legal, it should not have more than 0.3% THC. Industrial hemp plants that contain more than the legal limit of 0.3% THC will be considered marijuana.
Michigan soon aligned its laws with the federal government's when the state approved the Industrial Hemp Research and Development Act in 2019.
Marijuana for adult use was legalized in the state in 2018. Residents who are 21 years and above can now use recreational weed legally.
In 2020, a bill was also signed into law allowing veterinarians to discuss the use of CBD and other medical marijuana products with pet owners.
Do You Need a Prescription or Medical Card to Buy CBD Oil in Michigan?

If you're only going to buy hemp-derived CBD oil, you won't be asked to present a doctor's prescription or recommendation to buy the product. You also won't be asked to show a marijuana card.
You can buy any amount of hemp-derived CBD oil since there are no possessions limits.
If you're of legal age, you can also buy marijuana-derived CBD oil with a higher THC level even without your doctor's recommendation or a medical card. Michigan's recreational marijuana laws allow you to possess and use weed legally.
However, if your health condition needs more than the limit allowed for recreational marijuana, then you need to join the state's medical-marijuana program.
Registered patients are allowed to possess more marijuana for medicinal use.
Can Minors Take CBD Oil in Michigan?
All residents have legal access to hemp-derived CBD oil, but if you're going to administer CBD oil to a child, we recommend bringing your child to his pediatrician for an expert opinion first.
For minors needing CBD oil with higher THC content, their designated caregiver should register them into Michigan's medical marijuana program. If the minor qualifies, he will be given his card, and his designated caregiver will have legal access to medical marijuana products.
Of note, the designated caregiver is also the one who'll manage the minor's medical marijuana use.
Can You Travel or Fly with CBD Oil in Michigan?
If you're carrying hemp-derived CBD oil, traveling or flying with it won't be a problem. You can travel within Michigan or even out of state and not encounter any legal troubles.
When traveling or flying with hemp-derived CBD oil, have with you a copy of the product's COA or certificate of analysis to avoid problems. The laboratory test result shows proof of its THC level, so make sure the CBD is extracted from industrial hemp with no more than 0.3% THC.
However, if you're carrying marijuana-derived CBD oil it gets a bit confusing.
Traveling with marijuana-derived CBD oil within Michigan is okay, as long as you're of legal age or you have your valid marijuana card with you.
If you're flying or traveling out of Michigan, you may get into trouble with the law, even if you're going to a legal state.
Under federal laws, transporting marijuana or any products derived from marijuana is prohibited and considered a crime.
What are the Best CBD Oils in Michigan?
Royal CBD Oil — Most Recommended CBD Oil
Gold Bee CBD Oil — Most Trusted Vegan CBD Oil
Hemp Bomb Pure CBD Oil — Best Pure CBD Oil
1. Royal CBD Oil — Most Recommended CBD Oil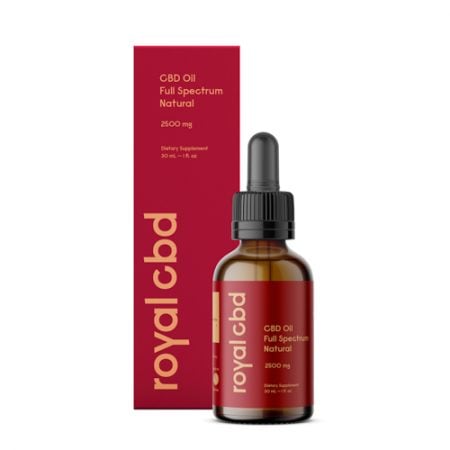 For your CBD oil needs, we recommend Royal CBD. This company is one of the most recognized brands in the industry and has already earned a loyal following ever since its launch.
Royal CBD uses CBD sourced from organic, non-GMO industrial hemp grown in the USA. Their premium-quality, laboratory-tested CBD oils come in different strengths to suit different medical needs.
These oils produce fast effects and work well for many health problems, including chronic pain.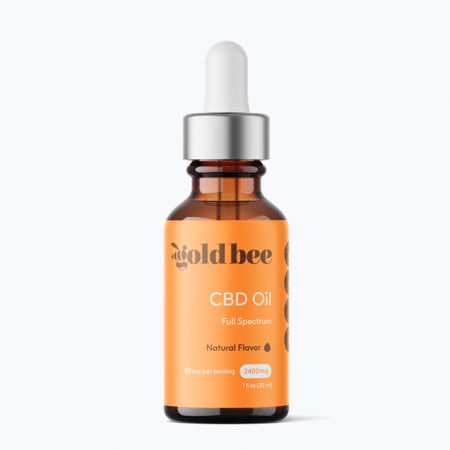 You'll find many brands offering vegan CBD products, but if you're after quality and potency, then we recommend Gold Bee's vegan CBD oils.
The company uses CBD extracted from non-GMO, organically-grown industrial hemp cultivated in the US. Gold Bee also uses natural flavorings for its CBD oils.
Perfect for vegans, their CBD oils don't contain any animal derivatives.
3. Hemp Bomb Pure CBD Oil — Best Pure CBD Oil

For those looking for pure CBD oil, we suggest Hemp Bomb. Their pure CBD oils contain CBD isolate suspended in MCT oil. These come in varying strengths as well, so you'll easily find one that fits your needs.
Hemp Bomb sourced its CBD from all-natural industrial hemp organically-grown in the USA. They also have their CBD oils tested by a certified third party and found free from harmful microorganisms and organic solvents.
Where to Find the Best CBD Oil in Michigan?
Looking for the best CBD oil in Michigan isn't difficult. You can buy one from your local health store or from the nearest dispensary.
However, if you want more CBD options, then go online. You'll have more CBD brands to choose from, and you can easily compare their different CBD oils.
Buying CBD oil online in Michigan is also more convenient and gives you benefits such as big discounts, signup bonuses, and free delivery.
Be extra careful when buying your CBD oil. Its popularity has given rise to many bogus CBD sellers more concerned with their profits than the welfare of their consumers.
To avoid unscrupulous CBD makers, be mindful of these tips.
1. Choose Trusted Brands
Trusted CBD brands are dedicated to their consumers' safety, so they always have their products tested by certified laboratories. They also follow the law and make sure their products are FDA compliant.
You can't say the same for dodgy CBD sellers.
To attract buyers, they make outrageous health claims, which is already a violation of FDA rules. They also fail to have their products tested, which puts consumers' health at risk.
When buying CBD oil, only choose those made by trusted brands. Not only do they produce quality CBD oils, but their products have already earned the trust of the public.
2. Search for Third-Party Tests
Michigan requires its hemp and marijuana producers to have their products tested for pathogens, toxic residues, artificial pesticides, and heavy metals.
When choosing CBD oil, always look for the product's COA. If the product doesn't have its laboratory test result, then avoid it.
Trusted CBD makers are law-compliant and always send samples of their products for proper testing. The tests are done by a certified third-party, and the results are shown on the manufacturer's website.
3. Read Customer Feedback
Do you want to know just how good CBD oil is?
Then read the feedback and reviews left by customers. You can find these reviews on the manufacturer's website, and you can even visit cannabis-related blogs and forums.
You can also ask around. Chances are some of your friends and relatives may have already tried CBD oil, and you can ask them about the oil's effects.
4. Full-Spectrum vs. CBD Isolate
When shopping for CBD oil, you'll encounter three types. You'll see CBD oils labeled with pure, broad-spectrum, and full-spectrum.
Now, all these CBD oils are similar in that they all have high CBD levels. What makes them different is their other ingredients (or other cannabinoids and terpenes, for that matter!).
Pure CBD oil only has CBD in it, while full-spectrum and broad-spectrum have other cannabinoids and terpenes in the oil.
To differentiate between full-spectrum and broad-spectrum CBD oils, full-spectrum CBD oil has THC, while broad-spectrum CBD oil has none.
All work very well for your health concerns, of course, but if you're after a stronger and more effective CBD oil, then go for full-spectrum CBD oil.
The addition of THC makes the entourage effect stronger and better at controlling symptoms. The cannabinoids and terpenes interact with each other, making their therapeutic effects even more potent.
Is It Legal to Use Marijuana in Michigan?

Yes, it's legal to use marijuana in Michigan.
Michigan legalized marijuana for medicinal purposes in 2008 and marijuana for adult use in 2018. The first recreational sales began in December 2019.
Residents 21 years and above only have to present a valid ID to buy recreational weed, while registered patients need to show their valid medical card.
How Much Marijuana Can You Possess in Michigan?
Registered patients can possess the following marijuana-infused products:
Solid form — 16 ounces
Gaseous form — 7 grams
Liquid form — 36 fluid ounces
For recreational weed, adults can possess up to:
2.5 ounces of marijuana on their person
10 ounces of marijuana at home
15 grams of marijuana concentrates
How Many Marijuana Plants Can You Legally Grow in Michigan?
Home cultivation is allowed in Michigan. Both registered patients and recreational users can grow up to 12 marijuana plants in their own residences.
Is It Legal to Smoke Marijuana in Michigan?
Yes, both registered medical marijuana patients and recreational users are allowed to smoke weed in Michigan. However, they can only do so in the privacy of their homes.
Smoking marijuana in public is strictly prohibited.
Who are the Trusted CBD Retailers in Michigan?
Buying CBD oil online is still the best choice, especially if you're after convenience, more CBD brands, more CBD products, and better freebies.
However, this doesn't mean that you won't find good dispensaries in the state of Michigan. There are excellent dispensaries in Michigan as well.
In this list, we'll give you the best and most recommended CBD retailers in the state's biggest cities.
Detroit
JARS Cannabis East Detroit
The REEF Detroit
House of Dak
Green Genie
Grand Rapids
The Grassy Knoll
Entourage Effect CBD
Shakedown Street
Green Mitten
Warren
I Smoke & Vape
Smokers Alley Warren
Dank Shop Smoke & Vape Supply
Wild Bill's Tobacco
Ann Arbor
Bloom City Club
Exclusive Ann Arbor Medical & Recreational Marijuana
Om of Medicine Cannabis Retailer
Arbors Wellness
Lansing
Pure Options Lansing East
Pure Options Lansing East
Skymind Lansing
Cannaisseur Provisioning Center
Final Thoughts — CBD Oil in Michigan
It's legal to use CBD oil in Michigan.
Residents have legal access to hemp-derived CBD oil in Michigan even without their doctor's recommendation or marijuana card.
Adults above the age of 21 and unregistered patients have legal access to recreational marijuana.
Of note, if your health condition needs more than the limit set for recreational use, then we recommend joining the state's program. Registered patients are allowed to possess higher amounts of marijuana for medicinal use.
You can buy CBD oil in Michigan online or in-store. Just make sure it's from a trusted source, has a certificate of analysis, and earned positive reviews from consumers.