Neuropathy is a painful condition resulting from a compromised nervous system. According to studies on peripheral neuropathies, neuropathy involves not only pain but also an array of collateral symptoms, such as anxiety, nausea, and vomiting (1). Things like inflammation, muscle spasms, and stiffness can become frustrating if you suffer from neuropathic pain on a daily basis.
Many people for whom conventional treatments didn't bring the desired results have recently started exploring natural alternatives, such as CBD oil. Recent research indicates that CBD may help treat neuropathy and improve the management of the above symptoms. On top of being beneficial for people with nerve pain, CBD has an excellent safety profile.
Sounds promising?
Great, but hold your horses for a second.
Before you purchase CBD oil for neuropathy, make sure you understand the mechanism; how CBD works within the body, how it potentially could reduce pain, and how to choose a high-quality product from such an abundance of different brands and CBD formats.
If you're in a hurry, here's our list of the best CBD oils for nerve pain according to our in-house testing and user reviews. All of the products mentioned below come from organic hemp and are tested for potency as well as for the presence of unwanted additives to confirm their purity.
Best CBD Oils for Neuropathy
1. Royal CBD (Overall Winner)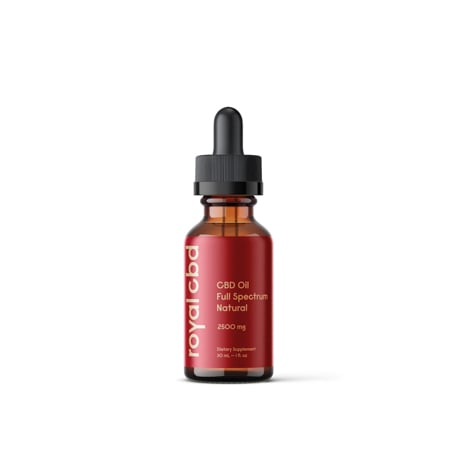 Product Details
Pros
Cons

Non-GMO, Colorado-grown hemp

Extracted with supercritical CO2
Full-spectrum CBD
Available in 4 strengths and 3 flavored versions
Up to 2500 mg of CBD per bottle
Lab-tested for potency and purity
30-day money-back guarantee

Slightly more expensive than other brands (although they have great discounts and reward program)
No vape products available yet
Why We Recommend Royal CBD Oil for Neuropathy
Royal CBD was started in 2018 in California as a small artisan company by a group of cannabis aficionados with a goal to raise the quality standards and customer service on the market after collecting their own experiences as customers. This premium company sells full-spectrum CBD oil sourced from organic US-grown hemp and extracted with supercritical CO2. This extraction technology allows even high-potency oils to maintain the plant's original chemical profile due to lower temperatures.
Royal CBD oil is available in 4 different concentrations, including 250 mg, 500 mg, 1000 mg, and 2500 mg. For strengths between 250 mg and 1000 mg, you can choose between three flavors, such as Mint, Berry, or Vanilla. The strongest version (2500 mg) is only available in the natural flavor because adding flavorings would negatively impact the amount of CBD in the end product.
The 2500 mg bottle is our favorite product from Royal CBD when it comes to easing neuropathic pain. The hemp taste is surprisingly mild thanks to the suspension in the premium-grade MCT oil. This adds another benefit because MCT oil also enhances the absorption of CBD and provides a stable source of energy for the brain.
If you experience nerve pain — whether on a daily basis or occasionally — this bottle will probably be your go-to option. It has a deeply relaxing effect and can curb inflammation for quite a long time after taking it. I take it under the tongue, swishing the extract around the area beneath the tongue to increase the surface area for absorption and minimize the amount of oil that then goes to the liver.
2. Gold Bee (Best Organic)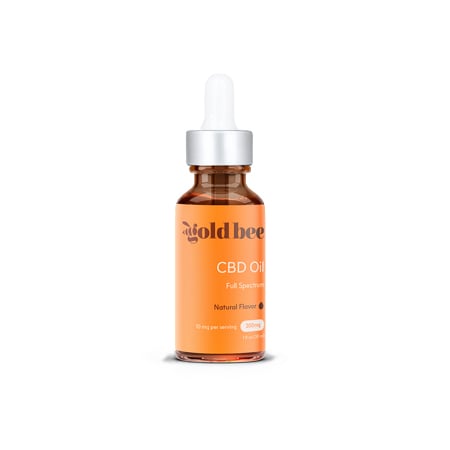 Product Details
Pros
Cons

US-grown organic hemp
full spectrum CBD
Up to 40 mg CBD/mL (1200 mg total)
Good potency range for beginners
Lab-tested for CBD content and purity

No high-potency oils
No topicals to address neuropathic pain locally
Why We Recommend Gold Bee CBD Oil for Neuropathy
Gold Bee is a real maverick among other brands due to the unique honey flavor of its full-spectrum CBD oil, which the company produces from locally grown, non-GMO hemp.
The quality of ingredients — just as the honey flavor — are award-winning in our mind. This CBD oil has a very appealing flavor, with an actual honey aftertaste, which makes this product particularly enjoyable to use. There's no tart, earthy taste that you can feel with the majority of CBD oils. If you don't like honey, you can also choose a kiwi-flavored option for a more fruity bouquet.
When it comes to neuropathic pain, we noticed similar results to what we got with Royal CBD, but since the company doesn't have high-potency oils in its line up, we have decided to give it the second place in our ranking.
3. CBDistillery (Runner Up)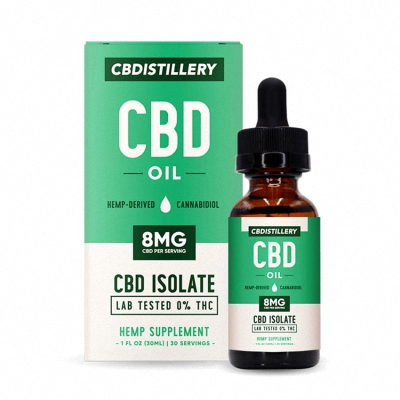 Product Details
Pros
Cons

Available as full-spectrum or broad-spectrum CBD
5 strengths to choose from
Up to 166.6 mg of CBD per mL
Third-party tested for CBD content and purity
Very affordable

Sourced from non-organic hemp
No flavored oils
Why We Recommend CBDistillery CBD Oil for Neuropathy
CBDistillery has been selling premium CBD oils for over 5 years, becoming one of the largest suppliers in North America. Launched by a team of Colorado natives with a mission to produce high-quality CBD products at affordable prices, CBDistillery sells two types of hemp extracts: full-spectrum and broad-spectrum (pure oil). Just like the full-spectrum CBD, broad-spectrum extracts contain CBD along with other non-intoxicating cannabinoids, but without any amounts of THC.
The CBDistillery CBD oil comes in a wide potency range, from 250 mg to a massive 5000 mg of CBD per bottle. The strongest version offers 166 mg of CBD in each milliliter, which usually lasts for months. Our only concern is that the plants used by CBDistillery aren't organic — but this is understandable considering the price of the company's products.
4. CBD Pure (Best Value)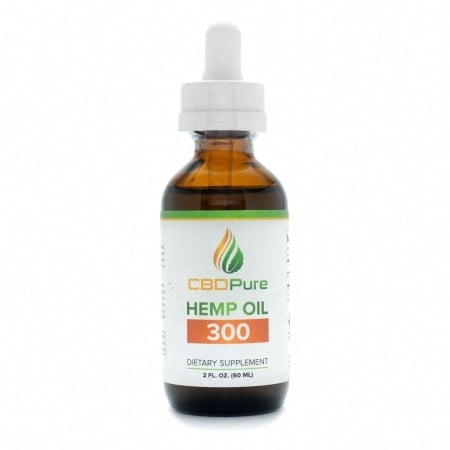 Product Details
Pros
Cons

Sourced from Colorado-grown organic hemp
Extracted with CO2
4 strengths to choose from
Lab-tested for potency and purity
90-day return policy

No high-potency oils
Only two forms of CBD available
Priced higher than competitors
Why We Recommend CBDPure CBD Oil for Neuropathy
CBDPure is one of the most reputable US brands that makes low-potency CBD oil, although the company has lately added a 1000 mg strength to the collection. This is a nice nod towards people who would like to save more money on their CBD oil but their dosage is 30 mg CBD daily or less.
CBD pure is also one of the most transparent brands in the industry. The guys at CBDPure cover every step of how their oils are made, and surprisingly for low-potency extracts, these products provide decent results in terms of its analgesic effects.
Want to check if CBDPure products will work for you? The guys offer a 90-day money-back policy. You can return the product and receive a full refund if you send it back within 90 days.
5. Charlotte's Web (Best Variety)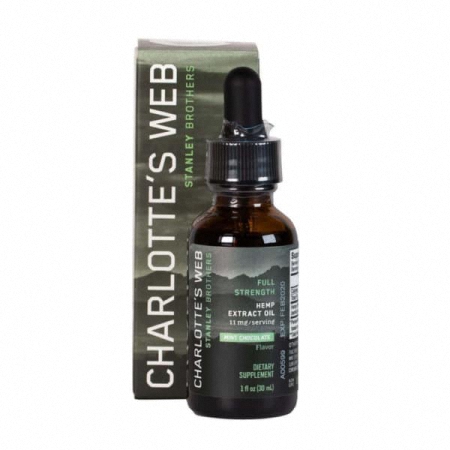 Product Details
Pros
Cons

Sourced from U.S.-grown hemp
Third-party tested for quality
Broad selection of products
Well-known brand
Veteran discount

Non-organic hemp
Olive oil extraction
Why We Recommend Charlotte's Web CBD Oil for Neuropathy
Charlotte's Web is one of the most popular names on the market. The creators of this company are the ones responsible for starting the CBD rush in the United States. Their cannabis strain has familiarized a broader audience with the anti-epileptic properties of cannabidiol when they helped a young girl named Charlotte Figi reduce their seizures from several cases a day to one mild case a week. Charlotte's Web sells full-spectrum CBD oil, CBD isolate, capsules, gummies, hemp-infused cooling gel, and CBD cream. You can combine their CBD oil with topicals to get the best results from using CBD for neuropathy. Unlike other companies on our list, this one uses olive oil for extraction instead of CO2.
Causes of Neuropathic Pain

The brain communicates with the body through neurons, which carry different signals, including pain. While pain is far from pleasant, it serves a very important purpose — to protect you against injuries. Once you step on a hot surface, the pain will warn your brain against the high temperature.
That's how pain signaling is supposed to work in healthy people. However, patients suffering from neuropathic pain have a compromised pain signaling process. Simply put, the pain signal reaches the brain but without any obvious cause.
This dysfunction makes it difficult to find an immediate remedy for neuropathic pain.
Why do these nerves become dysfunctional? Most often, it's the result of physical damage or disease, including:
Injuries: this is one of the most common causes of neuropathy. Injuries can cause the nerves to get compressed, crushed, or severed
Cancer and other tumors: during their growth, tumors can constrict the surrounding nerves. Malignant cells also grow out of the nerves on their own. Aside from that, radiation or chemotherapy can damage nerve cells as well, resulting in neuropathy.
Diabetes: people with diabetes have a higher risk of suffering from injured nerves. At some point, continuously high levels of sugar in the blood can cause hypertension that may damage the nerves
HIV: this autoimmune viral disease can result in painful nerve damage. Around one-third of HIV patients suffer from neuropathic pain, mostly in the feet and hands.
Other conditions that can lead to nerve damage and neuropathic pain include vitamin deficiencies, exposure to stress, hormone imbalances, and more. On rare occasions, nerve pain can just occur without a specific reason.
What Experts Say About the Prevalence of Neuropathy
Nerve pain begins in the central or peripheral nervous system. These systems are composed of the brain and spinal cord. The spinal cord runs down the brain and through the middle of the spine. The nerves that stretch from there and travel throughout the head and limbs are the peripheral nervous system. These structures are interconnected, constantly communicating with your body.
According to Dr. Suraj Muley, an expert neurologist and director of the neuromuscular division at Barrow Neurological Institute in Phoenix, patients with neuropathy share several common symptoms. These include shooting, electric-like pain accompanied by sensitivity to touch, feelings of numbness, and electric-like pain.
The nerves play a very important role in any type of pain, as well as other feelings. Dr. Ryan Jacobs, a neuromuscular neurologist, says that pain signals are sent by the nerves (2). This often happens as a result of injury or inflammation that damages the body tissues such as the muscles, bones, or skin. However, nerve pain is the type of pain that occurs when the nerve itself gets damaged. He also added that even damage to one single nerve or few minor ones can transform into a widespread neurological injury.
How Doctors Diagnose Neuropathic Pain
The very first thing doctors usually do is an interview with the patients. The interview involves a set of questions regarding the symptoms and history of medical conditions. A physician then runs a short examination, checking for things like sensory loss using a pinprick on different areas of the body. If the patient doesn't react to the impulse from the pin, it can indicate neuropathy, as noted by Dr. Eva Feldman, a neurologist, and professor at the University of Michigan.
On top of these two measures, your doctor may recommend additional tests, such as bloodwork, to get a better understanding of the cause of your pain. You may be asked to take a hemoglobin AIC test to check your average blood glucose levels and exclude the probability of diabetes. The doctor may also check your vitamin B12 levels, as deficiencies in this vitamin can result in numbness and nerve pain.
How Is Neuropathy Treated?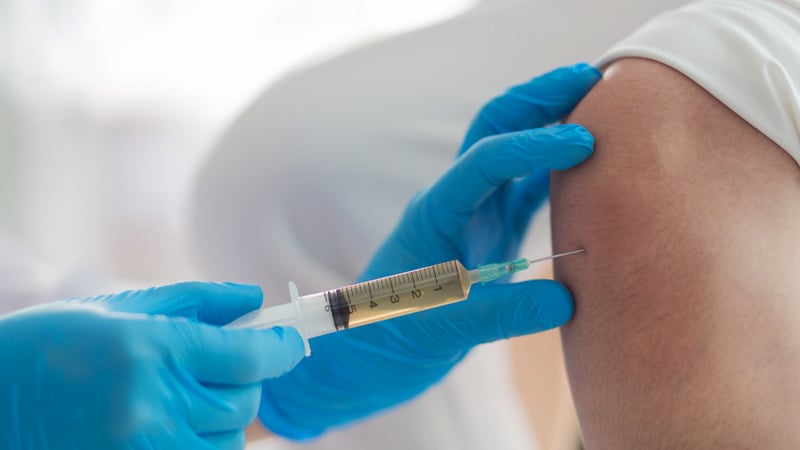 Neuropathy is difficult to treat due to its complicated nature. When nerve pain derives from a condition such as HIV, diabetes, or cancer, the priority should be set on treating the underlying disease. However, this treatment won't necessarily wash the pain away, as neuropathy may require specialized therapy.
Doctors typically prescribe painkillers such as non-steroidal anti-inflammatory drugs (NSAIDs) or opioids. However, people can easily get addicted due to building a tolerance, not to mention the risk of severe withdrawal effects or lethal overdose.
According to various estimates, roughly 40 million Americans have neuropathic pain. The negative impact of the condition as well as severe side effects from the aforementioned pharmaceuticals have driven people toward alternative treatment methods, such as CBD oil.
CBD is a viable option for the management of different types of pain. Multiple studies have already mentioned several mechanisms that help CBD control pain signals. But can it relieve neuropathy?
How Could CBD Oil Help with Neuropathy?
Some types of neuropathy can be easily dealt with and sometimes cured. If neuropathy is intractable, the treatment should involve measures that can be used for the prevention of further nerve damage and controlling the symptoms.
CBD possesses some therapeutic properties that can aid patients with nerve pain and other symptoms associated with neuropathy.
CBD May Curb Chronic Pain, Anxiety, and Nausea
The American Chronic Pain Association designs neuropathic pain as the type of chronic pain that occurs in the central and peripheral nervous system due to damage caused by injuries or diseases.
Anxiety, nausea, and pain are among the most common symptoms, as reported by the study on painful peripheral neuropathies that was published in the journal Neuropharmacology (3).
Studies have shown that CBD may help ease different types of chronic pain. Although neuropathy involves chronic pain, the condition is particularly tricky to treat, according to the author of the study on neuronal mechanisms of neuropathic pain (4).
CBD acts as a neuroprotectant, meaning it can prevent damage to the nerves. It can also reduce anxiety by acting through several receptor-based pathways, and curb nausea and vomiting (5–7).
CBD Reduces Inflammation and Muscle Spasms
As mentioned, neuropathy can derive from chronic inflammation, such as in diabetes, which is the prevalent cause of neuropathic pain in the United States.
The source of neuropathy can also lie in autoimmune diseases, including arthritis or lupus. Autoimmune diseases are associated with a higher risk of elevated blood pressure and cardiovascular issues.
CBD can reduce inflammatory and neuropathic pain caused by autoimmune conditions (8). A 2016 animal study published in the European Journal of Pain found that the topical application of CBD helped reduce inflammation and pain resulting from arthritis (9).
CBD's above-average anti-inflammatory properties were also demonstrated in 2018 in vivo study published in the Journal of Pharmacology and Experimental Therapeutics (10).
On top of that, CBD may help reduce muscle spasms, which is a common symptom of neuropathy, often characterized by painful and uncontrollable muscle twitches.
According to a study published in Neuropsychiatric Disease and Treatment, a combined oral spray with a 1:1 ratio of THC to CBD was highly effective in treating neuropathic pain triggered by nerve damage, rheumatoid arthritis, advanced pain, peripheral neuropathic pain, and spasticity from multiple sclerosis (11).
Similar results were reported in a review of studies on cannabinoids and pain (12). The study was published in the Cochrane Database of Systematic Reviews in 2018. The review analyzed hundreds of studies involving cannabinoid-based medicines on neuropathic pain in adult subjects. While not all of them yielded positive results, there was significant evidence that cannabis compounds could help in the management of nerve pain and other symptoms of neuropathy.
CBD and Neuropathy Explained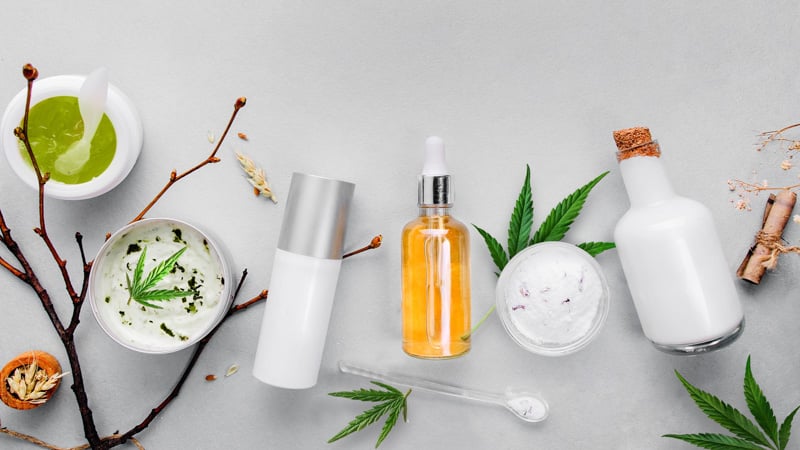 If you want to understand the mechanism behind the therapeutic effects of CBD in neuropathy patients, we must take a closer look at the endocannabinoid system (ECS).
The ECS is a major regulatory network in humans and all mammals; it controls a wide range of biological functions, including mood, memory, sleep, appetite, immune response, body temperature, fertility, and pain perception.
The system has two types of cannabinoid receptors, CB1 and CB2. They are found in specific parts of the body.
CB1 receptors occur mostly in the brain and central nervous system, although they have also been found in reproductive organs, liver, retina, and urinary tract.
CB1 receptors are responsible for managing memory, pain sensation, sleep, mood, and motor functions. The activation of the CB1 receptor triggers neuroprotective responses. In other words, cannabinoids that are the agonists of the CB1 receptor are believed to help in the prevention and treatment of different types of dementia (Alzheimer's, Parkinson's, Lewy Bodies), and multiple sclerosis.
CB2 receptors are primarily located in the cells of the immune system and its surrounding structures. Activating these receptors can produce anti-inflammatory responses and protect the nerves against damage.
These properties have been found particularly useful in the management of autoimmune diseases, such as arthritis, inflammatory bowel syndrome, Crohn's disease, and chronic inflammatory demyelinating polyneuropathy (CIDP).
CBD doesn't have a direct affinity to any of the cannabinoid receptors. Instead, it acts indirectly on them, exerting similar actions to chemicals that typically bind to the receptor.
According to scientific literature, CBD has over 65 molecular targets. It can modulate several other receptors in the body, such as the opioid, vanilloid, and serotonin receptors (13). Serotonin is a neurotransmitter that contributes to emotional stability and feelings of well-being on top of modulating anxiety, nausea, and pain.
Pros & Cons of Using CBD Oil for Neuropathy
The Pros
Can help with anxiety, inflammation, pain, muscle spasms, nausea, and vomiting.
Doesn't cause addiction.
Won't get you high.
Has an excellent safety profile with a few mild side effects.
Can be purchased over the counter without a prescription.
The Cons
Can interact with up to 80% of prescribed medication
Side effects include dry mouth, fatigue, changes in appetite, and drowsiness
Not approved as an official neuropathy treatment by the Food and Drugs Administration (FDA)
The market is unregulated and products sold online and in local stores can be mislabeled.
CBD vs Alternative Treatments for Neuropathy: A Quick Comparison
When it comes to other alternative treatments for neuropathy, people typically use capsaicin, amino acids, and primrose oil.
Capsaicin is a natural painkiller found in hot peppers. According to one study, an 8% capsaicin dermal patch can reduce pain by 90% in 71% of patients with cancer-related neuropathic pain.
Amino acids, such as acetyl-L-carnitine, may help reduce the side effects of chemotherapy, as well as the nerve pain caused by diabetes, according to Mayo Clinic.
The same clinic reports that primrose oil may help treat neuropathic pain in people with diabetes. These effects were observed in an article about peripheral neuropathy diagnosis and treatment.
Some CBD oil products for neuropathic pain — especially topicals — are infused with capsaicin and other ingredients that support the analgesic properties of cannabidiol. CBD topicals can be applied to specific parts of the body to help with problematic spots. Hemp oil is also often added to CBD creams and salves to improve absorption and provide the body with essential fatty acids and amino acids.
How to Take CBD Oil for Neuropathy

The best way to take CBD oil for neuropathy is the one that brings you optimal pain relief. If you want to avoid ingesting the oil because of its taste, a CBD-infused cream or gel may be your best bet.
However, if you're looking for an all-around approach to your problems, you can combine topicals with a sublingual product, such as oil drops. In this case, full-spectrum CBD oil is the preferred option among users because of its higher effectiveness in reducing inflammation and pain.
When using CBD oil, make sure to hold it under the tongue for up to 60 seconds before swallowing. This method of application ensures that the CBD avoids first-pass metabolism in the liver.
If you don't like the taste of CBD oil, you can take softgels or edibles such as gummies or honey sticks. However, remember that oral administration of CBD causes it to pass through the liver, hence the delayed onset of effects. On the other hand, when you take CBD this way, it is released gradually to the bloodstream, ensuring a longer duration.
CBD topicals are another viable option for neuropathy. Usually, people who take CBD oil for nerve pain combine one of the above formats with topicals such as warming salves.
CBD Dosage: How Much is Enough to Relieve Nerve Pain?
Every person will respond to CBD differently because we all have unique body chemistry, different goals with CBD, and different levels of discomfort.
Ask yourself a few questions:
How much pain do I feel?
Does the pain happen randomly throughout the day or is it chronic?
Do you want to take CBD oil to take the neuropathic pain away entirely or just to function better?
Other important factors include your age, weight, metabolism, overall health, and your experience with CBD.
People usually take CBD oil and topicals around 1–3 days. Finding the right dosage and potency for yourself will take some trial and error.
The best way to determine how much CBD is enough to relieve neuropathic pain is to start at the lower end of the recommended serving size — and gradually increase it until you can feel a noticeable difference in your pain levels and other symptoms.
Is CBD Oil Safe? What Are the Possible Side Effects?
CBD is a natural and safe compound. It can be taken in doses of up to 1500 mg daily for up to several weeks without dangerous side effects. Dosage recommendations for the FDA-approved Epidiolex — a CBD-based medication for intractable seizures — range from 10 to 20 mg per kg.
Some potential side effects of CBD oil include dry mouth, changes in appetite, dizziness, and sedation. Diarrhea is also possible, but this is a very rare side effect that results from taking too much of the carrier oil rather than CBD itself.
Bottom Line: Can CBD Oil Help Treat Neuropathy?
Many studies have indicated that CBD has the ability to reduce neuropathic pain and the accompanying symptoms in neuropathy patients. The other symptoms include nausea, vomiting, spasms, inflammation, and anxiety.
As more research is done regarding the use of CBD in neurological conditions, the second major compound from cannabis may become an acknowledged form of treatment in the future. However, CBD isn't the only cannabinoid found in hemp that can help with the management of neuropathy.
Full-spectrum CBD oil comes with an array of phytonutrients naturally found in hemp plants, including minor cannabinoids, terpenes, flavonoids, essential fatty acids, vitamins, and minerals. These compounds work synergistically to enhance the health benefits of each other, contributing to the "entourage effect."
Full-spectrum is the best type of CBD oil for neuropathy. Nevertheless, before you purchase any CBD product online or near you, make sure to do your homework when it comes to its quality. Checking things like the hemp source, extraction technology, and third-party lab testing can save you from buying snake oils with little-to-no CBD in them, let alone potential contaminants.
If you're in a hurry, you can use our recommendations from above to get yourself a high-quality product at decent prices.
Let us know if you use CBD oil for neuropathy — and share this article with others to help them explore natural and safe alternatives to conventional treatments!
References:
Marchettini, P et al. "Painful peripheral neuropathies." Current Neuropharmacology vol. 4,3 (2006): 175-81. doi:10.2174/157015906778019536
Ryan, M. M. & De Vivo, D.C. "Neuromuscular Disorders of infancy, Childhood, and Adolescence (2015).
Marchettini, P et al. "Painful peripheral neuropathies." Current neuropharmacology vol. 4,3 (2006): 175-81. doi:10.2174/157015906778019536
Zhuo, Min. "Neuronal mechanism for neuropathic pain." Molecular pain vol. 3 14. 6 Jun. 2007, doi:10.1186/1744-8069-3-14
Maroon, Joseph, and Jeff Bost. "Review of the neurological benefits of phytocannabinoids." Surgical neurology international vol. 9 91. 26 Apr. 2018, doi:10.4103/sni.sni_45_18
Blessing, Esther M et al. "Cannabidiol as a Potential Treatment for Anxiety Disorders." Neurotherapeutics : the journal of the American Society for Experimental NeuroTherapeutics vol. 12,4 (2015): 825-36. doi:10.1007/s13311-015-0387-1
Parker, Linda A et al. "Regulation of nausea and vomiting by cannabinoids." British journal of pharmacology vol. 163,7 (2011): 1411-22. doi:10.1111/j.1476-5381.2010.01176.x
Xiong, Wei et al. "Cannabinoids suppress inflammatory and neuropathic pain by targeting α3 glycine receptors." The Journal of experimental medicine vol. 209,6 (2012): 1121-34. doi:10.1084/jem.20120242
Hammell, D C et al. "Transdermal cannabidiol reduces inflammation and pain-related behaviours in a rat model of arthritis." European journal of pain (London, England) vol. 20,6 (2016): 936-48. doi:10.1002/ejp.818
Petrosino, Stefania et al. "Anti-inflammatory Properties of Cannabidiol, a Nonpsychotropic Cannabinoid, in Experimental Allergic Contact Dermatitis." The Journal of pharmacology and experimental therapeutics vol. 365,3 (2018): 652-663. doi:10.1124/jpet.117.244368
Malfitano, Anna Maria et al. "Cannabinoids in the management of spasticity associated with multiple sclerosis." Neuropsychiatric disease and treatment vol. 4,5 (2008): 847-53. doi:10.2147/ndt.s3208
Mücke, Martin et al. "Cannabis-based medicines for chronic neuropathic pain in adults." The Cochrane database of systematic reviews vol. 3,3 CD012182. 7 Mar. 2018, doi:10.1002/14651858.CD012182.pub2
Bisogno, T et al. "Molecular targets for cannabidiol and its synthetic analogues: effect on vanilloid VR1 receptors and on the cellular uptake and enzymatic hydrolysis of anandamide." British journal of pharmacology vol. 134,4 (2001): 845-52. doi:10.1038/sj.bjp.0704327