Pregnancy is a beautiful adventure that comes with a lot of side-effects. CBD has been shown to offer relief for various symptoms associated with pregnancy, such as anxiety, insomnia, cramping, headaches, morning sickness, and much more.
This has left many expectant mothers wondering: Is CBD safe during pregnancy? Unfortunately, there's no straightforward answer. Keep reading to learn about the most reliable CBD brands available and what we know about CBD's safety during pregnancy.
Is CBD Oil Safe to Use During Pregnancy?
CBD (cannabidiol) is a compound found within the cannabis plant that does not provide the same mind-altering effects as THC. People worldwide use CBD to treat a variety of ailments and improve their quality of life.
More research needs to be done to understand CBD's benefits and risks and its effectiveness in treating health problems. So far, only one prescription CBD drug has been approved for medical use. Otherwise, there are no Food and Drug Administration (FDA) regulations regarding dosage, delivery method, and formulation.
CBD has been deemed safe and non-habit forming for most people, but there are no studies examining its impact on pregnancy. CBD has not yet been shown to be safe during pregnancy, and the FDA advises against it until more information is available.
When buying CBD oil, always choose from reputable companies that offer organic products and negligible amounts of THC. If you are pregnant and interested in trying CBD oil, you should discuss it with your doctor.
Is CBD Oil Safe During Breastfeeding?
There are no studies examining the impact of CBD on breastfeeding, so most experts advise against it. Existing research shows that marijuana can be passed through breast milk. No work has investigated whether this is true for CBD or whether CBD oil could affect a nursing baby.
CBD oil may also make you feel sleepy. This can be a benefit in some cases but could be an unwanted side-effect if you need to be alert to care for your child.
Can You Vape CBD While Pregnant?
When you vape CBD, it enters and exits your bloodstream more rapidly than oil, with peak levels occurring 10 minutes after inhalation. Additionally, some vaporizers carry risks of contaminants. Vaping during pregnancy is not considered safe.
Can You Use CBD Balms While Pregnant?
CBD balms and topical oils are popular for treating muscle aches and pains. When applied to your skin, CBD can effectively relieve pain.
CBD does not enter the bloodstream when applied topically, so it is less likely to impact the developing fetus. It has not been formally evaluated for use during pregnancy, so there are no guidelines on its safety.
Benefits of Using CBD While Pregnant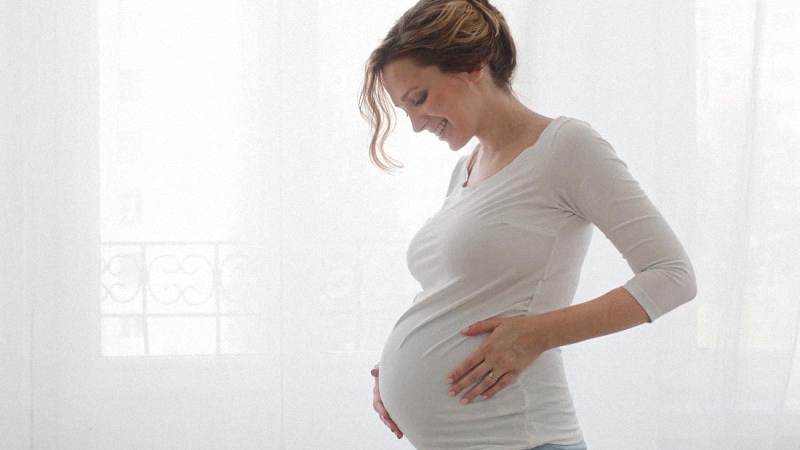 There have now been hundreds of clinical trials studying CBD oil's effect on health problems like anxiety, PTSD, addiction, pain, and epilepsy.
CBD use during pregnancy is particularly appealing to women seeking relief from problems such as morning sickness and food aversions. During early pregnancy, women commonly experience nausea, vomiting, and retching. Food aversions also lead to distress and have been linked to many hormonal changes occurring while pregnant. CBD has been praised by many for its antiemetic effects and may help people deal with food aversions.
Pregnancy causes a lot of changes in a person's body. As it turns out, growing a tiny human inside of you can cause a great deal of discomfort. Many pregnant women are uncomfortable taking traditional painkillers as they are considered risky to a developing fetus. Studies have shown that CBD can help reduce pain and inflammation, making it a potentially useful alternative.
Another side-effect of growing a human being is that it disrupts your sleep. The sleep issues experienced in pregnancy are multi-faceted, and there are limited safe treatment options. Insomnia is one of the most common concerns, occurring in as many as 80% of pregnant women. CBD is seen as a potential treatment option since it's been shown to help with falling asleep and staying asleep.
The hormonal dysregulation and challenges during pregnancy can also lead to mood swings and increased levels of anxiety and depression. CBD can help reduce the impact of stress and anxiety and may help alleviate symptoms of depression.
The endocannabinoid system has a role in maintaining balance in the body and is now being explored for its ability to regulate hormones. How CBD impacts hormone levels remain to be seen. In the meantime, these potential benefits may be appealing to women after giving birth, as they continue to experience disruptions in their hormone levels.
Risks of Using CBD While Pregnant
The endocannabinoid system appears to play an essential role in prenatal brain development. Research shows that cannabinoids (i.e., CBD and THC) can cross the placenta and reach the developing fetus.
Observational studies on women who regularly smoke THC during pregnancy have linked it to lower birth weight or attention issues in children. However, no work has examined the impact of CBD oil during pregnancy.
One study done on human cells showed that CBD might cause some disruption to a type of cell called endometrial stromal cells (ESCs). Deregulation of these cells has been associated with miscarriage, infertility, and other pregnancy-related problems. More work is needed to determine if these findings are significant.
Another study on pregnant mice found that CBD may negatively impact testicular functioning in offspring. Male mice born to mothers exposed to CBD and CBN had 20% fewer spermatozoa than non-exposed offspring. The major implication here would be on future fertility levels.
There is no information available yet to determine whether any of these findings are significant or translatable to CBD use during pregnancy in humans.
Another problem is that the CBD market is unregulated. Therefore there is always a risk that products are contaminated with pesticides, solvents, bacteria, or heavy metals that could be harmful. Don't take the risk and always purchase from a trustworthy company that provides sufficient proof of testing.
Most Reliable CBD Brands 2022
( Not Recommended During Pregnancy. It's best to consult with your doctor before taking it when you're pregnant. )

Royal CBD was started in 2017 by a group of cannabis advocates seeking to elevate the industry standards.
They use proprietary hemp strains that are locally sourced from Colorado and chosen for their ideal cannabinoid and terpene profiles. All of their hemp plants are GMO-free and organically-grown using sustainable farming methods.
Royal CBD uses supercritical, whole-plant CO2 extraction, the gold-standard in the industry. This results in a product that is maximum potency and purity. The finished product is suspended in MCT oil to improve bioavailability.
This brand is well-respected and trusted for its transparency during production. Royal CBD adheres to third-party testing of hemp and cannabinoid content. These tests also ensure their oil is free of solvents, toxins, bacteria, and heavy metals. Their CBD oil is guaranteed to have < 0.3% THC.
Royal CBD 2500 mg is one of the most potent oils on the market, with a whopping 83.3 mg/ml. High potency oil is excellent for users needing a concentrated CBD dose to help manage mild to moderate symptoms.
Overall, this is one of the most trusted and high-quality brands in the industry. Their potent full-spectrum oil offers benefits of the entourage effect (combined health benefits of whole plant compounds like cannabinoids and terpenes).
Rating: 5/5 — Most Trusted CBD Oil Brand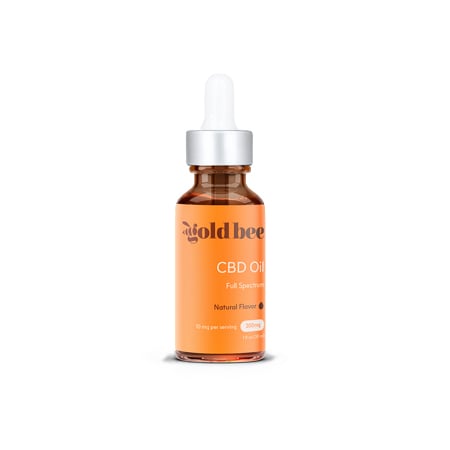 Launched in 2019, Gold Bee is a newcomer to the market. They have quickly become one of the most talked-about brands in the industry.
Gold Bee has partnered with hemp farmers in California and Colorado to use hemp plants that are 100% organic. The plants are organically-grown using all-natural pest-control, frequent soil and air quality testing, and organic fertilizer.
They use supercritical, whole-plant CO2 extraction, but the founder developed a unique small-scale (and tedious) method that preserves more of the terpenes. As a result, the oil contains more active ingredients than average, resulting in maximum potency and purity. Their CBD comes suspended in MCT oil.
Gold Bee is a well-respected brand that conducts third-party testing of their cannabinoid content, ensuring the oil is free of solvents, toxins, and heavy metals. They guarantee < 0.3% THC in each batch.
This is a fairly potent oil, coming in at 40 mg/ml. Moderate potency oils are great for users needing a medium to a strong dose of CBD to help manage a range of symptoms.
Overall, Gold Bee is one of the most affordable premium brands and a customer favorite. Their product offers a uniquely concentrated full-spectrum oil giving the synergistic health benefits of all the compounds.
Rating: 5/5 —Best Full-Spectrum CBD Oil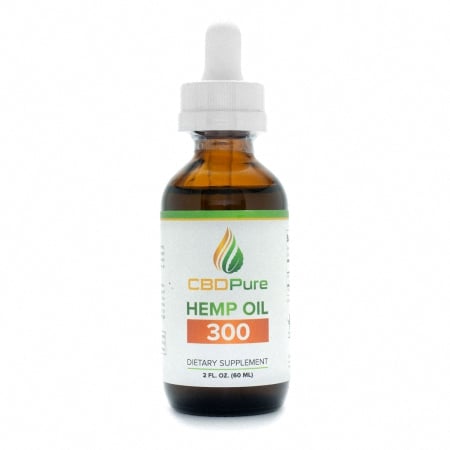 CBDPure is a family-owned business founded in 2016 and based out of Washington.
They use hemp plants sourced from farms in California and Washington. Their plants are certified non-GMO organic-standards hemp.
They extract their CBD using chemical-free whole-plant CO2 extraction, offering a potent and pure product. Unlike many of their competitors, they suspended their product in hemp oil.
CBDPure is committed to safety and provides third-party testing of their products, ensuring their oil is free of solvents, toxins, and heavy metals. They have a Guaranteed THC content of < 0.3%.
This company offers a moderate potency product, ranging from20 — 33 mg/ml. This potency is great for users needing a medium dose of CBD to manage a range of symptoms.
Overall, CBDPure offers premium oil from a company that is very transparent with their third-party testing. Their product is suspended in cold-pressed and unrefined hemp oil, which may appeal to some users. Although promoted as full-spectrum, lab reports do not indicate the presence of other health-promoting cannabinoids such as CBN.
Rating: 4/5 — Best CBD Oil for Hemp Lovers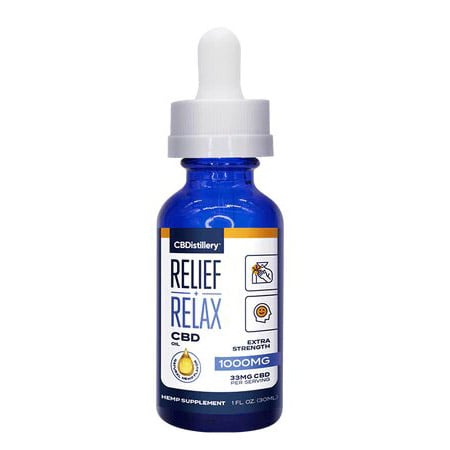 CBDDistillery was founded in 2016 by a group of Colorado and has become one of the fastest-growing brands.
They source their hemp from farmland in Colorado and Kentucky. The plants they use are non-GMO and pesticide-free, but not 100% organic.
They use chemical-free whole-plant CO2 extraction, offering a potent and pure product. Their final product is suspended in MCT oil.
CBDDistilleryoffers third-party testing and QR scans on product labels so that users can check the lab results directly. They test for cannabinoid content and to ensure the oil is free of contaminants. The product is guaranteed < 0.3% THC.
Their product ranges from low to high potency, at 16.6 — 83.3 mg/ml. Moderate to high potency concentrations are great for users needing a range of CBD dosing.
Overall, CBDDistellery offers a highly bioavailable full-spectrum oil at affordable prices. The product is made from plants that are pesticide-free but not 100% organic. QR scan lab results on products may be appealing to many users.
Rating: 4/5 — Best Value CBD Oil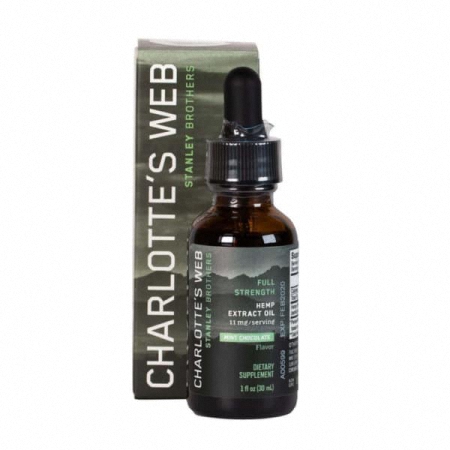 A pioneer in the CBD industry, Charlotte's Web is a strain developed in 2012 by the Stanley brothers. They shared it with a girl named Charlotte Figi to help treat a severe form of epilepsy. Their work helped legitimize CBD as a medicinal compound.
Charlotte's Web now offers CBD oil made from hemp grown in Colorado. Their plants are non-GMO and pesticide-free but not 100% organic (currently in the process of getting certified).
They use chemical-free whole-plant CO2 extraction, offering a potent and pure product. Their final product is suspended in organic virgin olive oil.
Charlotte's Web tests their CBD products over 20 times throughout the production process and allows users to check lab results for each product on their website. They were granted the U.S. Hemp Authority seal of approval and guaranteed their products contain < 0.3% THC.
Their oil has a low to high potency, coming in at 7 — 60 mg/ml. This concentration is great for users needing low to high doses of CBD to help manage a range of symptoms.
The founders of this company are pioneers in the CBD industry, inventing this strain for its exceptionally high CBD content and medicinal value. The plants are not certified organic but are in the process of getting certified. They offer good transparency and affordable prices.
Rating: 4/5 — Best Original CBD Oil
CBD During Pregnancy: Final Thoughts
The many benefits of CBD make it an appealing option for women experiencing the many side-effects of pregnancy. There is currently no research available that has examined the safety of CBD during pregnancy.
If you want to try CBD, always choose from a trustworthy brand like Royal CBD or Gold Bee as they offer organic full-spectrum oil with accurate dosing that is contaminant-free. When deciding whether taking CBD oil during pregnancy is something you'd like to try, always discuss the potential risks and benefits with your doctor before proceeding.