Fueled by the growing body of research on the medical benefits of marijuana, the option of growing hybrid marijuana strains at home has exploded in recent times. If you have caught onto the home-grow bug, its safe to say you are always on the hunt for the best hybrid strains available.
Without the right strain, you run the risk of slow germination rates and inconsistency in flavor and effect. You also have to worry about potency, THC & CBD content, aroma, and appearance. Those are a lot of factors to consider, and if you are a beginner grower, it is easy to get confused.
If you are looking to make a quick decision on which hybrid strain to grow, this list of the ten best hybrid strains of 2022 should help you decide quickly enough.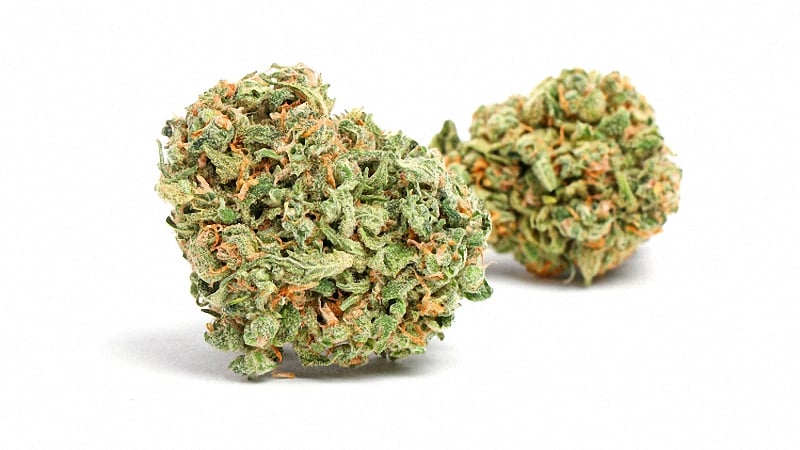 One of, if not the most popular, marijuana strains in the US, Blue Dream boasts THC levels of 21%. The strain is a blend of Blueberry Indica – which gives it the berry scent – and Haze Sativa. It is best grown indoors and reaches full maturity by 9 to 10 weeks.
Features
20% Indica 80% Sativa
Plants can grow 47-67 inches high
Produces flowers in 9 to 10 weeks
Produces 21 ounces of marijuana per square meter
Berry, vanilla and earthy scent
Pros
Cons
Berry scent attracts parasites if grown outside
Large consumption can cause mild headaches
Verdict
Blue Dream's unique easy-going day-long high is one of the reasons it is popular among growers and users alike. Its well-balanced flavor and sweet smell guarantee users a pleasing experience anytime you light one up.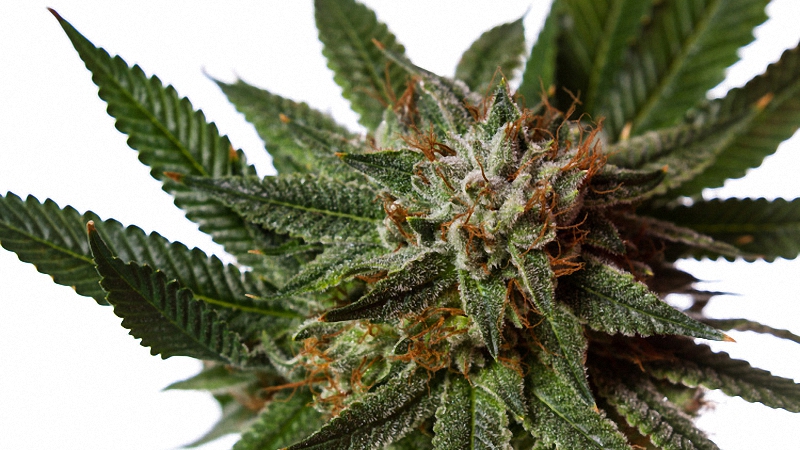 If you are looking for high-end premium stock, Gorilla Glue is your best option. It is a product of three strains: Chem's Sister, Chocolate Diesel, and Sour Dubb. It is an excellent choice for anyone, regardless if you are a beginner or an expert. The best part about this strain is you can grow it indoors and outdoors.
Features
It takes 8 weeks to reach full maturity
50% Indica 50% Sativa
THC levels of 26%
Can be used to alleviate stress, depression, and headaches
Pros
Grows comfortably indoors and outdoors
High THC levels – 26%
An excellent choice for beginners (easy to grow)
Cons
Verdict
Gorilla Glue's earthy-sweet and sour taste, combined with its high THC levels, make it a great pick if you are looking to unwind after a hard day. These complex flavors also contribute to why many people use this strain when baking edibles.

A mix of lemon and pine flavors, a powerful buzz, and its high Indica content have made OG Kush quite popular among growers and consumers. It is favorable if you are looking to relax completely at the end of the day. It is also exceptional at helping individuals dealing with stress, migraines, and ADHD.
Features
75% Indica 25% Sativa
19% THC level
Must be grown in a sunny climate or indoors
Flowers reach maturity in 8 weeks
Pros
High yields if grown indoors
Euphoric high is a plus
High THC content
Cons
Struggles with mildew, diseases, and bugs when grown outside
First – time user might struggle with lethargy and dizziness
Verdict
It is one of the most straightforward hybrid strains to grow, and you are guaranteed a decent yield if grown in a controlled environment. Although it can sometimes be too intense for first-timers, its powerful buzz and herbal flavors make this strain worth a try.

Any experienced grower, when asked, will name White Widow as one of the top hybrid strains available. It is so popular that growers have cross-bred it with other popular strains. Although it is easy to grow, the finished product is not for beginners. Popular myth has it that White Widow can increase your creativity and energy.
Features
High THC levels of 26%
The earthy and woody flavor
Flowers reach full maturity in 9 weeks
60% Indica 40% Sativa
Pros
Relaxing high
Easy to grow
Great for those suffering from ADHD, anxiety, depression, and PTSD
Cons
Not an ideal option for first-timers
Can be challenging to grow outside
Verdict
White Widow is a classic grow any day, and is a must-have for any discerning grower. Keep in mind that it's a bit difficult to cultivate and not recommended for beginners.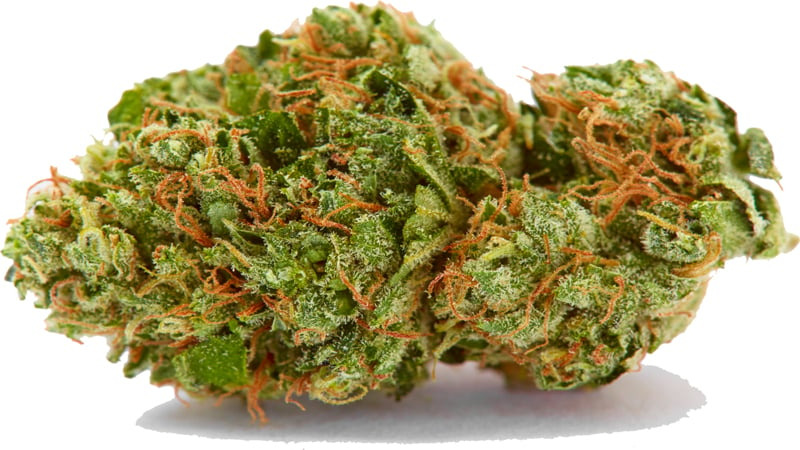 The AK 47 hybrid strain is a mix of the South American Sativa strain and the Afghani Indica. It contains about 20% THC and is a wonderful solution for stress, lack of appetite, and depression. AK 47 is one strain that delivers an instant mood boost.
Features
Easy to grow
20% THC, 50% Indica, and 50% Sativa
Flowers reach maturity in 8 weeks
Pros
High is longer than average
Serial award winner
The earthy and spicy flavor
Helps with fatigue and stress
Cons
Not resistant to mold or rot
Verdict
Despite its susceptibility to mold, the AK – 47 strain is an excellent option for solving physiological and physical ailments such as fatigue, stress, post-traumatic stress disorder, and anxiety.

Created in California in the 90s, the Sour Diesel strain is one of the best genetic hybrid strains in the market. It is fast-acting, offering a blend of 60% Sativa and 40% Indica to give you a balanced high perfect for any time of the day. It guarantees you yields of about 16 ounces under the right conditions. It is best grown indoors. If you prefer to grow outside, you need a dry and hot climate.
Features
Flowers reach full maturity in 10 weeks
40% Indica 60% Sativa
20% THC levels
Tall plant structure
Best grown indoors
Pros
Fast and long-acting high
High resistance to diseases and pests
Relieves anxiety, fatigue, and stress
Cons
Not good for first-timers
Verdict
Sour Diesel has about the same positive effects as every other marijuana strain. However, its long-lasting effects make it one of the most preferred by the medical community.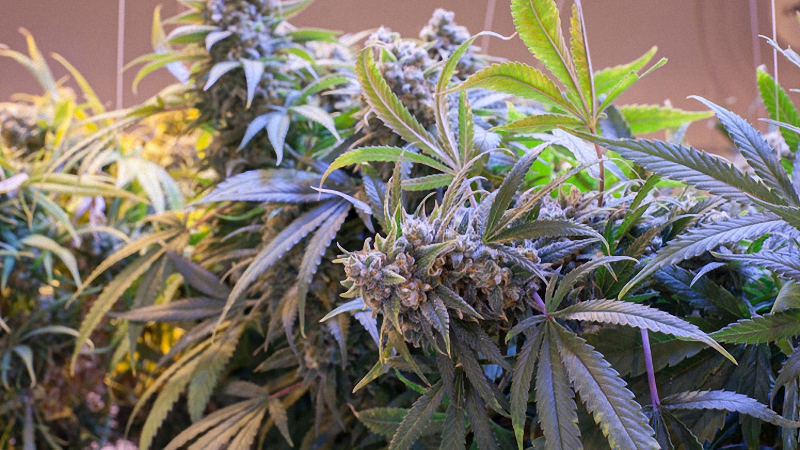 Jack Herer hybrid strains are medical marijuana strains. However, these same medicinal properties are what make it attractive to recreational users. Its long-lasting high and light-headed euphoria make it great for any recreational user looking to relax.
Features
40% Indica 60% Sativa
Up to 20% THC
Easy to grow both indoors and outdoors
Yields 18 ounces of marijuana per plant
Pros
Curative medicinal properties
Long-lasting high
Resistant to bug and diseases
Cons
Side effects not suitable for first-time growers
Verdict
The Jack Herer strain is a mid-level to advanced grower's dream. In a controlled environment or a moderate climate, you can get yields upwards of 18 ounces per plant. It has an appealing spice and lemon taste. When smoked, it gives off an earthy flavor of pine.

The Cherry Pie hybrid strain gets its name from the sweet and tangy aroma, which reminds you of a freshly baked cherry pie. It is a potent strain of marijuana with THC levels of 23%. This strain is also easy to grow, and you can produce it both indoors and outdoors. If you are growing it outdoors, make sure it gets a lot of warmth and sunshine. Also, you will need to keep the humidity low during the flowering period.
Features
80% Indica 20% Sativa
Flowers reach maturity in 8 weeks
Yields can reach 14 to 17 ounces
Freshly baked cherry pie flavor
2% CBD
Pros
Can be grown indoors and outdoors
Ideal for medical uses due to CBD levels
Euphoric and relaxing high
Resistant to pest and diseases
Great daytime smoke
Cons
Needs daily care during growth
Can cause anxiety and headaches
Verdict
Cherry pie is ideal for relaxing, dealing with stress, and managing chronic pain. It is also great for those suffering from a lack of appetite. These are part of the reasons it has attained legendary status in the medical marijuana industry.
The Chemdawg strain is famous for its potency and the dozens of myths associated with this strain. Said to be the parent to most of the popular hybrids in the market, this Indica-dominant smoke strain is one of the most potent smokes you'll ever come across. Not surprising, considering its high THC levels of 26%.
Features
80% Indica 20% Sativa
Flowers reach maturity in 8 weeks
Yields of 14 to 17 ounces per 3×3 feet
Strong, pungent diesel smell
Best grown indoors
Pros
Powerful high
Can boost creativity
Useful for medical conditions such as chronic back pain, muscle spasms, depression, and insomnia
Cons
Too potent for amateur smokers
Beginner growers might struggle to cultivate this strain
Verdict
If you are an inexperienced grower, this strain is not for you. The yield is, however, worth the try if you can get an expert grower to guide you through the process. This robust hybrid gets the job done and is a favorite of experienced growers.

LA Confidential strain is easy to grow and boasts high THC levels of 25%. Known for its euphoric and calming high, it is optimal for relaxation and dealing with stress. This strain is also great at treating chronic pain.
Features
80% Indica 20% Sativa
Results in tall plants
Flowers reach maturity in 8 weeks
Can be grown indoors and outdoors
Highly potent strain
Pros
Euphoric and mind-soothing high
Rich earthy smell
Effective pain reliever
Cons
Needs a lot of nurturing during growth
Verdict
LA Confidential is your best bet if you are looking to treat a wide variety of conditions. It is famous among the medical marijuana community. Amateur smokers need to handle with care as this is one highly potent smoke.
Choosing the Best Marijuana Strains – Buyer's Guide

Whatever the reason for buying a marijuana strain, there are a few things you need to look out for before you pick one off the shelf. Here's how to select an excellent marijuana strain to smoke or grow in your garden.
Indica vs. Sativa vs. Hybrid Strains
Marijuana falls into two dominant strains: Indica and Sativa. To create new hybrid strains, growers will cross the two. The new strain is usually more potent than the parent strains, which is why many growers prefer to buy the hybrid strains.
These new strains could be Indica dominant, Sativa dominant, or have even levels of both strains. Your choice will depend on what sort of high you prefer. Sativa will usually make you feel energized, creative, and happy. It delivers more of a "head" high. Indica, on the other hand, creates a body high and makes smokers feel sleepy and relaxed. Indica strains are the preferred choice for medical uses, while Sativa is usually more recreational.
Smell
With marijuana, the smell of the weed always gives you a sense of the aromatic compounds present in the product. Some states have a regulation that requires the pot must be in a sealed package before sale, so you might not be able to perceive anything. You should, however, try to find out if the pungent odor is something you desire or can manage. Nothing is as horrible as smoke with a fragrance you detest.
Color
Marijuana hybrid strains do not have specific color hues that define them, but you want to be sure that you aren't buying low-grade weed. The natural hues are bright green, gold, and dark purple. Any sign of discoloration is likely a signal to stay away from that strain. Discoloration could be a sign of improper curing or staleness.
Final Thoughts
No matter your needs, there is a strain that will suit your purpose perfectly. New strains are also coming out all the time as growers continue to experiment. However, for most growers, the best hybrid strains are the ones that have endured over the years, gaining the stamp of approval from marijuana growers and users.