CBD oil is widely available over the counter as a dietary supplement. Its versatility has coined it an almost sacred reputation among people who have succeeded using CBD for their ailments when traditional methods failed.
CBD has a long list of science-backed benefits, so even pharmaceutical concerns like CVS and Walgreens have introduced CBD creams and other topical products to their selection.
However, despite the skyrocketing popularity of CBD, some major retailers have decided to take an ultra-safe approach to CBD products.
What stops them from meeting consumer demand for CBD? Why are large businesses so shy about elevating their profits by adding CBD products on the shelves?
Keep reading to learn more about the hemp products available at Walmart, and why CBD oil isn't one of them.
Can You Buy CBD Oil in Walmart?
No, Walmart doesn't sell real CBD oil. You won't find it locally nor online, although there are many hemp products available on the shelves. However, these products are made from cold-pressed seeds. CBD occurs in the flowers of mature hemp plants; seeds are void of cannabinoids despite their dense nutritional content.
What CBD Oil Is & Why Walmart Doesn't Sell It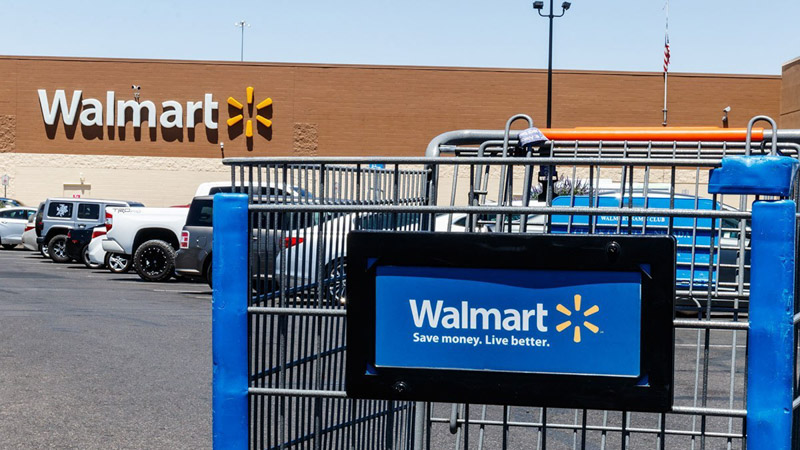 CBD is short for cannabidiol, a natural chemical compound unique to cannabis plants. These compounds are better known as cannabinoids and can be extracted from any type of cannabis — including hemp and marijuana.
While marijuana is naturally high in THC, hemp contains higher levels of CBD and only a trace amount of THC. Therefore, hemp-derived products won't get you high.
In fact, CBD can even counteract the psychotropic effects of THC.
On top of that, it comes with many potential health benefits such as anxiety reduction, sleep improvements, pain relief, as well as a natural support for internal balance (homeostasis) through the endocannabinoid system.
CBD is all the rage today, so why is a giant like Walmart still holding back from adding CBD products to its line up?
Where's the catch?
In 2018, the US government legalized hemp under the amended Farm Bill. The new law removed hemp from the Schedule I category of a controlled substance, placing hemp plants among other agricultural crops. With this amendment, CBD products were also legalized for commercial use as long as they contain 0.3% THC or less.
The Food and Drug Administration (FDA) hasn't evaluated the efficacy of hemp-derived CBD oils yet. At the time of this writing, hemp extracts remain in a gray sector between medicinal drug and health supplements. Moreover, companies must comply with the FDA's guidelines on health claims regarding CBD oil and its efficacy.
With so many regulation issues on the road, Walmart — just like some other major retailers — has yet to decide whether they want to start selling CBD products. According to third-party reports, the Walmart executives held a meeting with CBD brands and sampling products in preparation for the day where they can sell CBD products without worrying about any legal misunderstanding.
CBD Oil vs. Hemp Oil: Watch the Labels when Shopping at Walmart
After reading all this, you must be wondering what, on earth, are all those hemp products that you've come across at Walmart every time when you shopped there.
Do they really not sell any CBD in Walmart?
Again, no.
The next time you go to Walmart, pay attention to details. Grab a bottle of any hemp oil that sits on the shelves and read the label carefully.
What does it say?
What are the ingredients?
Hemp seed oil.
There you go! Currently, the only hemp-derived products that you'll find at Walmart and on its website contain hemp seed oil, not CBD oil. As mentioned earlier, CBD is extracted from the flowers of mature plants, while hemp seed oil is made by cold-pressing the seeds.
Hemp seeds are a well-known superfood. They contain highly bioavailable amino acids, essential omega fatty acids, vitamins, and trace minerals. They are a valuable ingredient in a healthy diet, but they contain no CBD.
If you want a real CBD oil, it must be sourced from hemp flowers, not seeds.
Where to Buy High-Quality CBD Oils?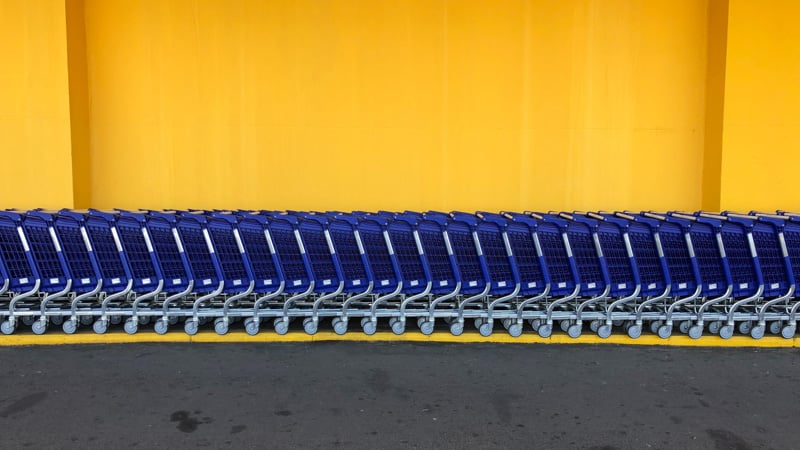 While you may not be able to find CBD oil at your local Walmart store, there are hundreds of retailers in the CBD market who ship their products to all 50 states. But with so many brands and formulas to choose from, it may be difficult to figure out which CBD oils are actually worth the money.
We have tried 50+ brands that sell CBD oil in the United States, and have selected the top three below based on the quality criteria such as hemp sourcing, pricing, third-party testing, and variety.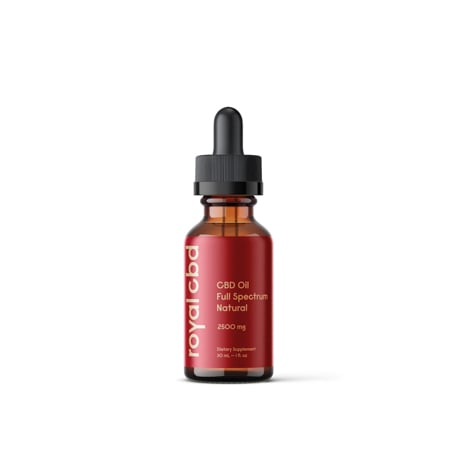 For a potent, organic, full-spectrum CBD oil, Royal CBD is one of the best companies to purchase from. The guys at Royal CBD offer a 250 mg and a max potency 2500 mg CBD oil, which receives rave reviews from their customers. People praise this CBD oil for its ability to help with chronic pain, anxiety, sleep issues, and inflammation. This premium company also sells CBD capsules, gummies, and topicals. All of Royal CBD's products are third-party tested for potency and purity.
2. Gold Bee CBD Oil (Best Flavor)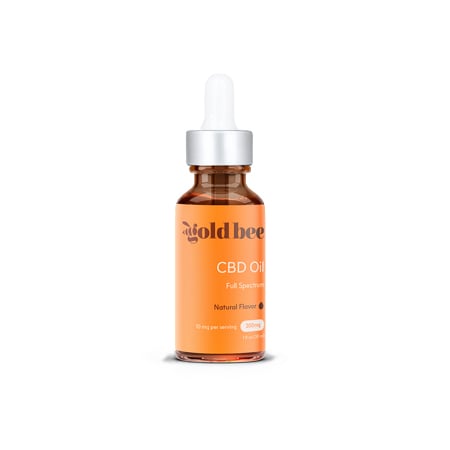 Gold Bee is a great company if you're just getting started with CBD oil and want to try lower potencies. This California-based brand sells CBD oil in three different concentrations: 300 mg, 600 mg, and 1200 mg. These oils come from organic, Colorado-grown hemp and are extracted with CO2 to provide the real full-spectrum of cannabinoids and terpenes. Gold Bee uses a natural honey flavor in its oils, which tastes great and gently masks the earthiness of the hemp extract.
3. Hemp Bombs CBD Oil (Best CBD Isolate)

Hemp Bombs is your best bet if you're looking for premium-quality CBD isolate. This company covers an extremely wide range of potency options, from 125 mg to a whopping 4000 mg of CBD per bottle. At 133 mg of pure CBD in each mL, the strongest version can help you deal with serious discomfort, chronic pain, and insomnia. If you use it for daily supplementation, you can get yourself supplied for months to come with high-strength oils from Hemp Bombs. The company sells its CBD oil in delicious flavors such as Acai Berry, Orange Creamsicle, and Watermelon.
If Walmart ever decides to start selling CBD oil, I hope these three brands will land on the shelves.
Will Walmart Ever Sell CBD oil?
It seems that for the time being, Walmart won't be selling CBD oil products until the market becomes more regulated — especially when it comes to the FDA's stance on the safety and efficacy of these products. It may take years for a chain store like Walmart to start stocking CBD oil, although rumor has it Walmart's executives have been considering hemp-derived CBD for a long time.
However, there are many trustworthy online stores out there; they will ship CBD oil right to your door. Online retailers also offer better deals on their products than in-store vendors because they cut out the middleman. You can take advantage of discounts, subscription pricing, or special reward programs.
Would you like to see CBD oil in Walmart? Let us know in the comment section below!