Lots of people enjoy smoking weed. But for some, pot pretty much defines their lifestyle.
When the first group shops for clothing, they simply buy whatever appeals to them. The second group, though, is more likely to be focused on stoner fashion – either because they believe it fits their personal style, or because it broadcasts their love of the green to the world.
Stoner clothing brands understand that, so you can find lots of merchandise catering to both groups. Some retailers sell items ranging from tees, sweats, and hoodies, to hats, socks, even underwear, with pot designs and motifs. But you'll also discover a large number of items that are more subtle in nature, featuring cartoon and animé characters, psychedelic and surfer designs, or trendy street looks. And several top brands take their commitment to the plant all the way, with entire clothing lines made from hemp.
12 Best Clothing Brands for Stoners
Looking to update your wardrobe? Here are some of the best stoner brands to consider.
The Higher Shop

This iconic brand has an enormous selection of t-shirts and hoodies with cannabis designs. There are lots of fashionable items whose design centers around pot leaves, buds, and bongs, but also plenty of tongue-in-cheek creations including the Kentucky Colonel pushing THC, the NBA logo labeled "DAB," and even Rick and Morty in a meth lab. Shirts predominate, but there are also pot leaf dresses, leggings, and sweaters available at reasonable prices.
StonerDays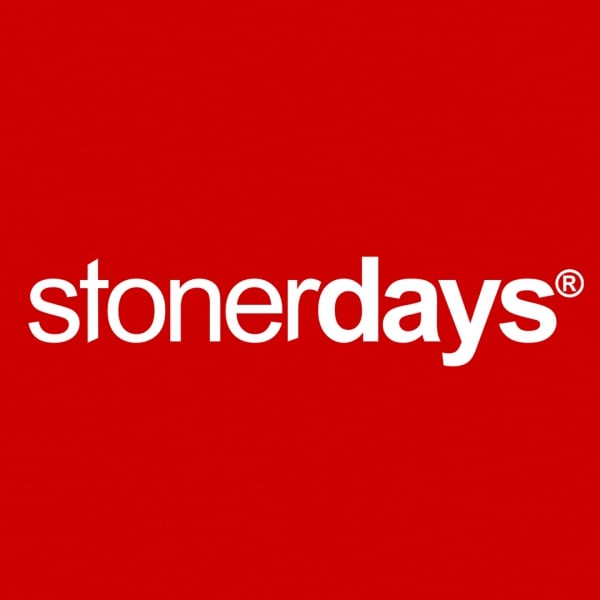 If you've always wanted to find a stoner superstore, Stoner Days may be the shop of your dreams. Pizza and kush socks? A cereal bowl-design dab pad? A hemp birthday card expressing the sentiment "You're the Cheech to my Chong?" They're all here. Naturally, there are also thousands of more "standard" items for sale, including tees, sweats and women's tank tops with various pot graphics and clever slogans, a large selection of hemp/cotton clothing, and even collections for holidays like mother's and father's day.
Rasta Empire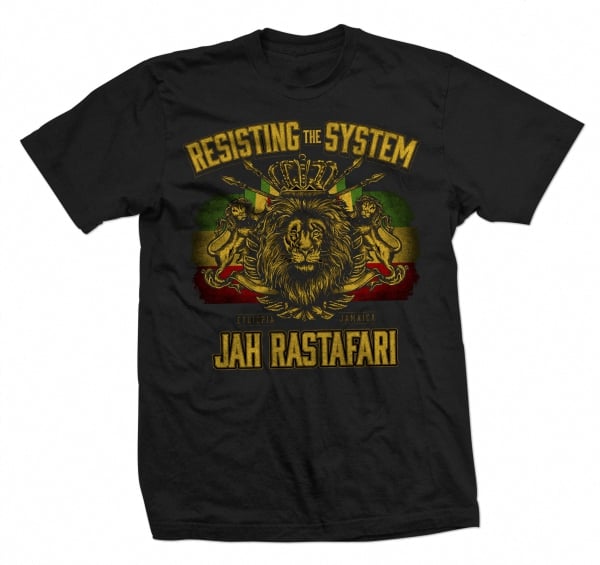 Ganja and the memory of Bob Marley live on at Rasta Empire, where the reggae vibes are strong and the merch is even stronger. There's a terrific offering of Marley tees, hoodies, tank tops and even a baby creeper, but the best collection may be the Rasta Wear assemblage of Jamaican-flavored shirts, dresses, beanies and headwear, necklaces and accessories. Other categories feature winter clothing, swimsuits, bags and regular 420-themed merchandise. Rasta Empire also carries cool lighters, oils, stash jars and more smoking necessities.
Happy 420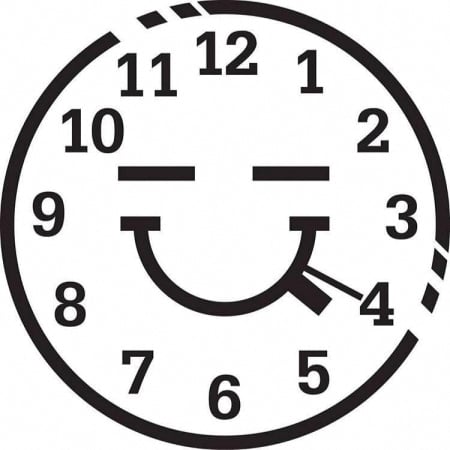 This small, family-owned company has become one of the most-recognized stoner brands out there, thanks to its unique, creative designs and its large selection of sweet accessories. There's nowhere else, for example, you'll find Pokemon rolling trays, matched Mickey and Minnie water pipes, or red, yellow and green Rasta grinders. Want to make a statement with a "4:19 — give me a minute!" pot leaf hoodie or a gold-foil "Shatter" t-shirt? Happy 420 is the only place you'll find them. Their selection isn't huge, but it's quality all the way.
Personal Stash
The creators of the famed "I Bud You" logo, Personal Stash, take stoner art to a new level. They don't have a lot of items in their online store, but who can live without an "I Bud You" logo skateboard or pillows? They're not currently offering what might be the coolest MJ-themed item ever produced, but hopefully their weed shoelaces (sold in several different "strains") will be back in stock sooner rather than later.
Mowgli Surf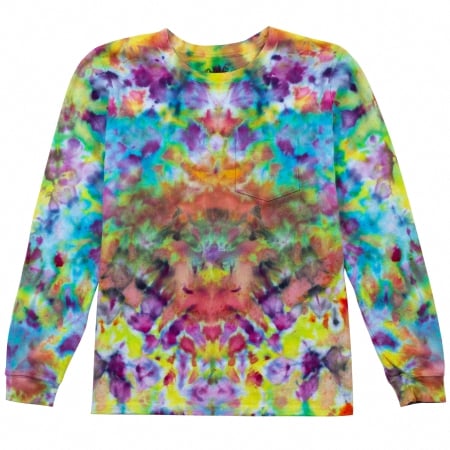 What serious toker's closet (or bedroom floor) would be complete without a psychedelic t-shirt or sweatshirt? Mowgli Surf has been the go-to source for this high-quality surfer wear for a long time, and they continue to set the standard. Their stuff is mucho expensive, and you won't find pot-themed items for sale (although their tee picturing a delicious slice of pizza isn't too far off the mark). But you deserve at least one fashion splurge, right?
Jungmaven


Here's another brand that isn't known for its weed designs, but Jungmaven practically defines stoner style. The company is built on a philosophy of sustainability, and its clothing lines are all made primarily from hemp blends. There are men's and women's tees, shirts, jackets, pants, shorts, sweats, skirts and dresses, with styles that range from "wear anywhere" casual to tie dye and psychedelic patterns. This is clothing that will fit perfectly for a visit to the grandparents' – and then be just as cool for a late-night smoke sesh.
Stay Home Club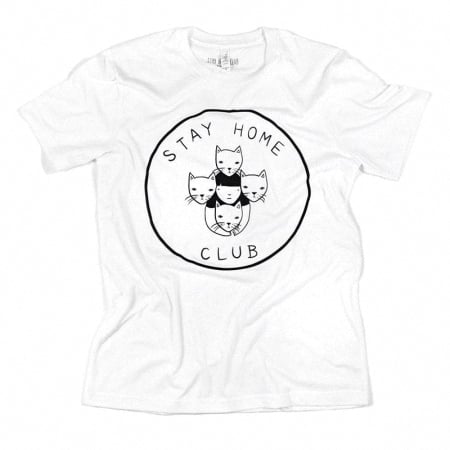 Where's the #1 place most people smoke up? At home, of course. The Stay Home Club has the perfect tees and sweats for just hanging; comfortable and with a style that's defined by their motto: Design for the Disgruntled. In fact, you could easily visualize a 2020 version of Daria wearing these shirts. Most of the clothing (and designs) are made for women, but there's a decent selection of unisex wear as well. There's no weed-themed clothing in the mix, but doesn't wearing a pot leaf tee day after day get boring after a while?
Captain Chronica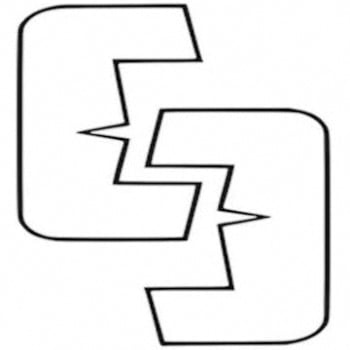 Aimed at a stoner/skater audience, this company's clothing selection is almost exactly what you'd expect from its name. There are t-shirts with slogans and graphics like "Always on the Grind," "Better Living with THC" and "Gentlemen Prefer Blunts." There are "Reefer without a Pause" and "H.U.S.T.L.E" sweats. You get the idea. They also carry tanks and raglans, as well as a very cool "Field of Dreams" zip-up track jacket. There aren't thousands of items to choose from, but what they have is prime.
Stoner Chick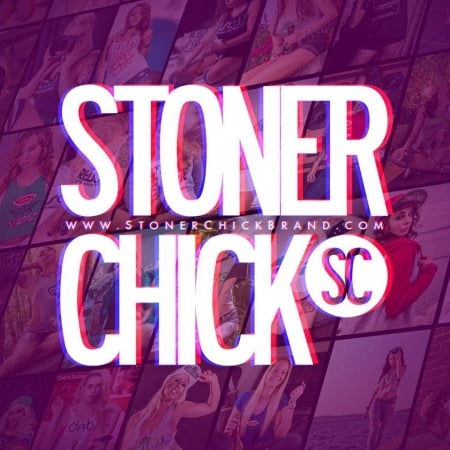 There are fairly-tame unisex graphic t-shirts available (almost all of them black) from this newer company, but their merch line is primarily aimed at exactly who you'd expect: stoner chicks. For example "Goodweed" (a play on Goodwill) and "Relax, It's Just Pot" tees, "Flower Power" hoodies and hats, and "MMJ" tanks are among the best offerings. Just add attitude to these shirts and you have the ideal stoner chick.
Into the AM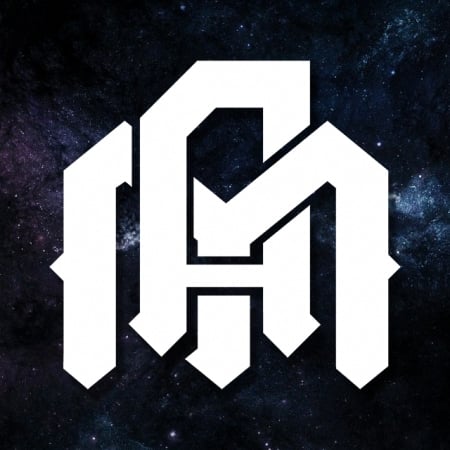 There's only one choice when you want a t-shirt that looks like the designer was as high as you are: Into the AM. It would be difficult to do justice to their mind-blowing and psychedelic graphic designs in a simple description; there are skulls, skeletons, rainbow trees, aliens, spaceships and spacemen – and those are some of the tamer ones. There are plenty of sizzling sweats and tanks also, plus wild jogging pants, shorts, and jackets; then add in crop tops, leggings, and bodysuits (our favorite is a 15th-century Rubenesque woman looking to the heavens and saying "Bruh."). Not all stoners may be inclined to wear this type of in-your-face clothing, but it's amazing stuff.
SukiShufu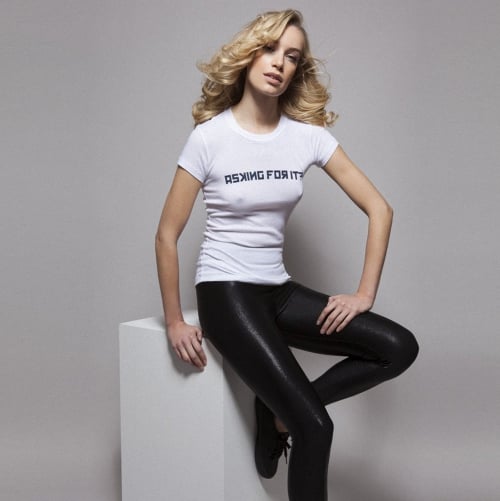 SukiShufu certainly doesn't market their products directly to those in the weed culture; they describe their clothing as "athluxury for urban lives." This women's sportswear, however, fits perfectly with the attitude of many of today's upscale female users. Sheer "Eat Dirty" and "Asking for it?" t-shirts, slinky velvet crop tops and leatherback leggings (even a few for men), plus streetwear, sweats and more. Not everything at SukiShufu is edgy, though. There are more-sedate lace tops, patterned crops and leggings, and other pieces that let women show their "nice" as well as their "nasty."